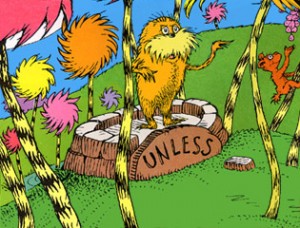 Watch & Learn Science. See Dr. Seuss' "Lorax" and Cultivate a Plant
Join us as we "Watch and Learn" about how 1 voice can make a valuable difference in our World and Environment.  We will explore Science ideas like Endangered Species, Habitat Destruction and Caring for Mother Nature.. Students ( Grade 4-6) will take part in a Science Activity after the Movie, involving:



choosing their own flower




collecting soil and potting their plant




decorating their plant pot with their "OWN" ideas about the Lorax Movie




presenting their creation if they wish...no pressure



Light healthy snacks will be provided to temporarily fill those hungry. bellies after school. Each student participant will take home their plant with a plan to save their world !!! :)
There is NO CHARGE for this event Sponsored by The Rotunda & CSTEP Community Science and Technology Education Project.
We would love if you RSVPed so we could get a sense of attendance. 

https://www.eventbrite.com/e/watch-learn-science-see-dr-seuss-lorax-and-cultivate-a-plant-tickets-24380803640?utm_term=eventurl_text
Parents are WELCOME to observe. Seating available.