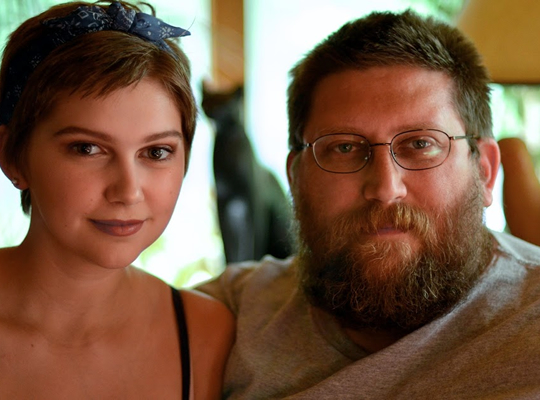 Voice of the Eagle: The Enigma of Robbie Basho: film screening and performances by Andy McLeod, Eva and Jesse Sheppard


ABOUT THE EVENT
Bowerbird is pleased to present a screening of the 2015 biopic "Voice of an Eagle" about enigmatic guitarist Robbie Basho. The evening will be opened by performances by Andy McLead, and father-daughter duo Eva and Jesse Sheppard performing Basho tunes. 
ABOUT THE FILM (See the trailer HERE)
Before his bizarre death at the hands of a chiropractor, Robbie Basho was sure that his compositions would not outlast him. Orphaned during infancy, diagnosed with synaesthesia (a union of the senses that caused him to interpret sound as color) and claiming to be the reincarnation of a 17th century poet - the Baltimore-born guitarist and singer's musical output was equally as outlandish as his persona.
In his brief and troubled life he laid the foundations for radical changes to the musical landscape of America during the 1960s and '70s but reaped little more than a sparse (if fervent) following during his lifetime.

Voice of the Eagle: The Enigma of Robbie Basho is a journey into the heart of an artist's lifelong struggle: designed to illuminate and satiate existing fans while serving as a perfect starting point for the uninitiated.

Featuring interviews with Basho's former students, contemporaries and few close friends (including Pete Townshend, William Ackerman, Henry Kaiser and Country Joe McDonald), the documentary integrates new information and anecdotes on Basho with previously uncovered archive material and photography of the natural phenomena and landscapes that informed his work.
With the resurgence of interest in Basho growing and a more widespread revival a tangible possibility, it is surely an auspicious time for his unique music and life story to be evoked through documentary.
Film Information
Title: Voice of the Eagle: the Enigma of Robbie Basho
Country: UK
Year: 2015
Running time: 87m
Cast & Crew
Director: Liam Barker
Featuring: Pete Townshend, Country Joe McDonald, William Ackerman, Glenn Jones, Henry Kaiser
ABOUT THE ARTISTS
Robbie Basho (1940 - 1986) was a Berkeley-based composer, guitarist, and vocalist and one of the foremost proponents of steel string acoustic guitar as a solo concert instrument. Along with John Fahey and Leo Kottke, Basho was part of the triumvirate of pioneering guitarists on the Berkeley-based Takoma label in the 1960s. Basho went on to record for Windham Hill, and was an important influence on the label's founder, guitarist William Ackerman. His innovative guitar compositions incorporated American, European, and Eastern and influences, and he is credited for developing the improvisational "American raga" style.
Andy McLeod plays old-time music, American Primitive/fingerstyle guitar, ragtime, and drone/experimental music in Philadelphia, PA. He seeks to combine original compositions with new arrangements of pre-war music, raga, and country blues. Often joined by fiddler/guitar player Chris Dalnodar and fiddler/guitar player Sasha Hsuczyk. 
Eva Sheppard is currently a senior in high school. She performs her solo material under the name Nena. Her father, Jesse, is half of the psych/folk guitar duo Elkhorn. Eva and Jesse are featured on the album Basket Full of Dragons: A Tribute to Robbie Basho Vol II on Obsolete Recordings. They live in Chadds Ford, Pennsylvania.
Admission is FREE