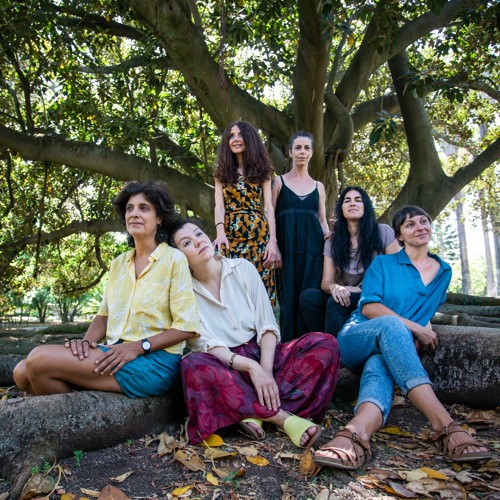 Fire Museum Presents:

Lantana are:
Maria do Mar . violin
Maria Radich . voice
Joana Guerra . cello
Carla Santana . electronics
Anna Piosik . trumpet and voice
Helena Espvall . cello and electronics
video by Derek Moench
33 minutes
Lantana is an experimental, all-female sextet, featuring the new generation of Portuguese free improvisers – violinist Maria do Mar, vocal artist Maria Radich, cellist Joana Guerra, electronics player Carla Santana and trumpeter and vocalist Anna Piosik, who have played in other local experimental ensembles like Ernesto Rodrigues' Variable Geometry Orchestra and Camerata MIA, augmented by Swedish-born cellist and electronics player Helena Espvall.
"A women's band, fantastic!! Is it news? Yes it is. Since centuries we always listen to men's music, men's bands, male composers and leaders, etc. Ok, but the women are here now! So, this sextet proposes to compose and to improvise music, their own music. Here you find a beautiful meeting of deep listening and simple structures, melodic and fragile sometimes. It's just wonderful, with deep soul coming from afar, from the earth… From the truth they come! Please, listen to them. Go on, Lantana. We want more!!!" - Joëlle Léandre