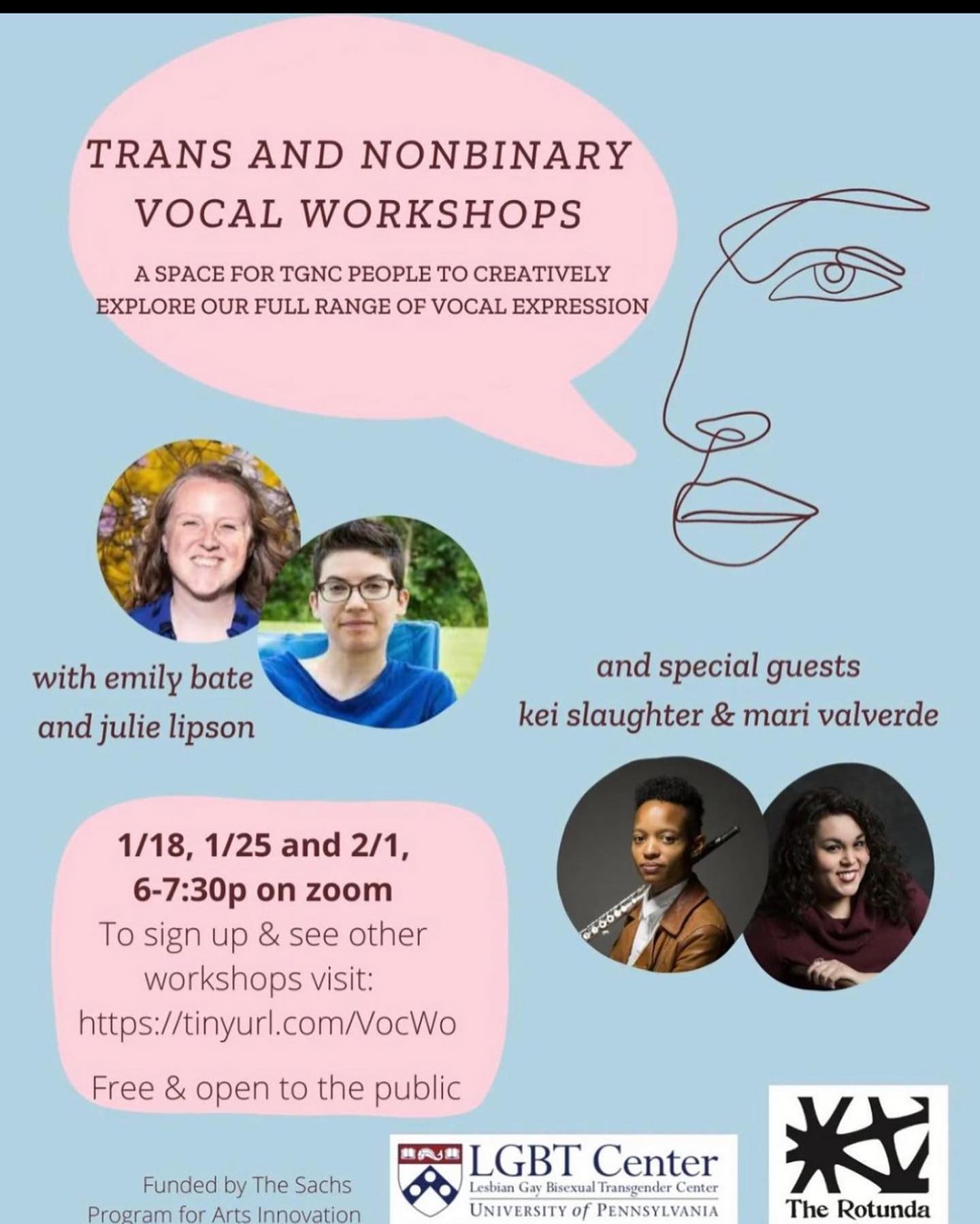 Get ready for the Trans and Nonbinary Vocal Workshops!
Time to come together in a group of trans and nonbinary voices to share stories, sing together, and open up new vocal possibilities!
We're so excited for this series of free vocal exploration workshops for trans and nonbinary people to unlock greater access to the full range of vocal expression. 
These sessions will take place over Zoom on Wednesdays, January 18th, January 25th and February 1st, 2023 from
Led by Julie Lipson and Emily Bate, with special guests Kei Slaughter & Mari Valverde, you will experiment with sound, pleasure, range, and resonance using a creative, play-based approach -
As well as learn about vocal anatomy and health, hormones and voice, releasing tension, and breathwork.
Also, be sure to save the date for the following Spring events:
An in-person weekend intensive coming to The Rotunda on March 25-26, followed by a master class in transfeminine voice work taught by Mari Valverde on March 28th, 2023 [also at The Rotunda]!