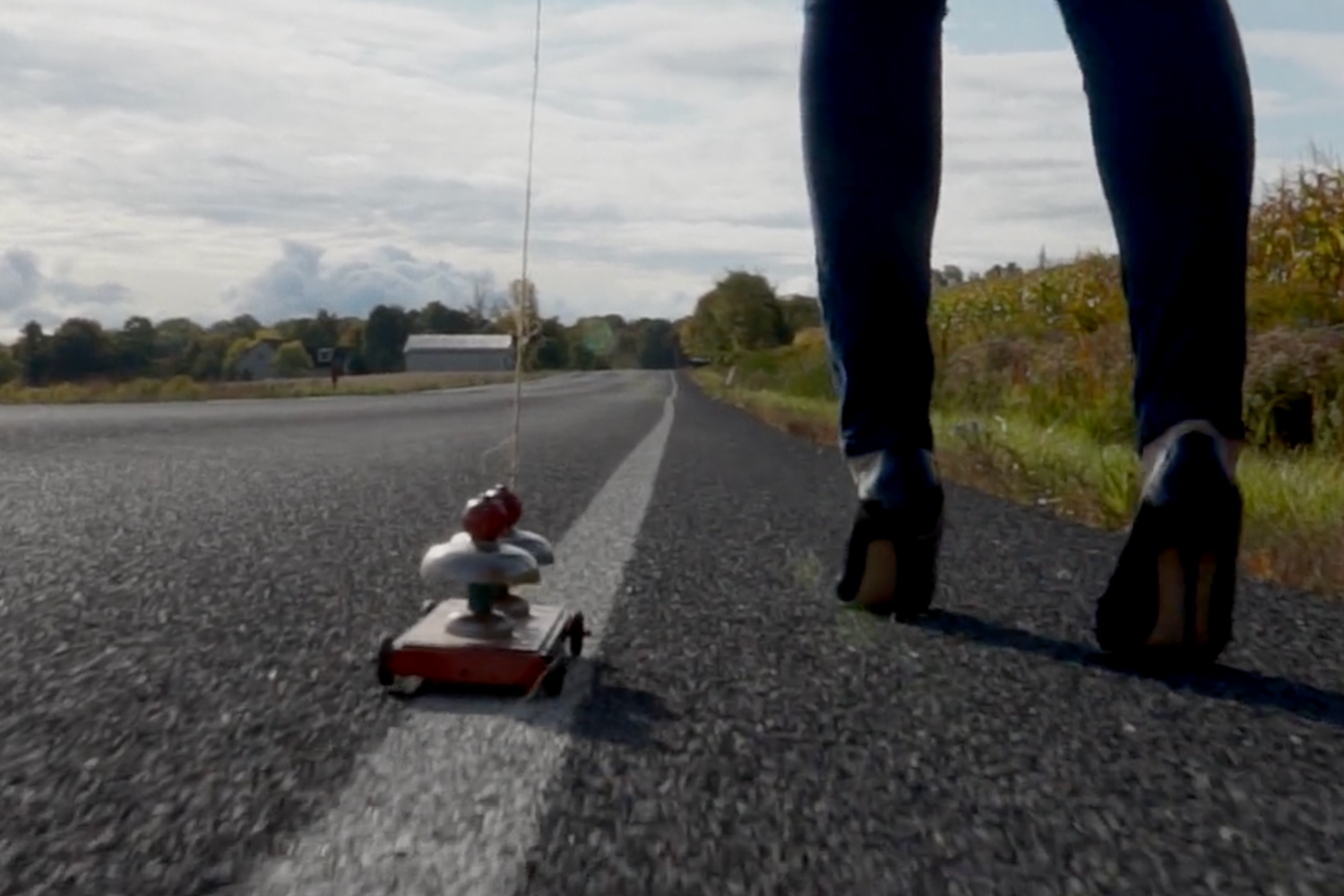 Bowerbird is pleased to present a portrait concert of composer Sarah Hennies performed by the Arcana New Music Ensemble with the composer.
PROGRAM
Passing, a short film
Monologue, for solo trumpet
Tessa Ellis, trumpet
Settle, for two players on one vibraphone
Sarah Hennies and Andy Thierauf, vibraphone
Abscission, for violin, cello, and guitar
Carlos Santiago, violin; Erin Busch, cello; Jonathan Pfeffer, guitar
---
ABOUT THE ARTISTS
Sarah Hennies is a composer based in upstate New York whose work engages with affective and sociopolitical issues such as queer and trans identity, love, and intimacy by means of psychoacoustics and an expanded field of percussion. Forced to build their own set-ups, percussionists are, for Hennies, the only instrumentalists with the freedom to define themselves. A formally trained percussionist, Hennies's penchant for the abnormal has yielded maladroit performances of multitudinous cheap, thrifted bells as well as ultra-minimalist poundings of woodblock and vibraphone. Hennies has composed acoustic music for ensembles and performers including Bearthoven, Claire Chase, Nate Wooley, and Yarn/Wire, while her recorded output has been released by Blume, No Rent Records, Astral Spirits, and Black Truffle, among other labels. Hennies is currently a visiting assistant professor of music at Bard College in Annandale-on-Hudson, New York.
Founded in 2016, the Arcana New Music Ensemble is a group of Philadelphia-based musicians dedicated to presenting interesting, beautiful, and unconventional music in interesting, beautiful, and unconventional places. Built on a flexible roster of 25 musicians, Arcana is able to perform a broad range of repertoire in numerous configurations. Composers featured in recent programs include Julius Eastman, Morton Feldman, Galina Ustvolskaya, Pauline Oliveros, Tom Johnson, Moondog, and James Tenney. Arcana has performed at the Philadelphia Museum of Art, Fleisher Art Memorial, The Rotunda, The Kitchen (NYC), and collaborated with Variant Six, Prometheus Chamber Orchestra, and Pig Iron Theater Company.
More info HERE
Admission is FREE/pay-what-you-can