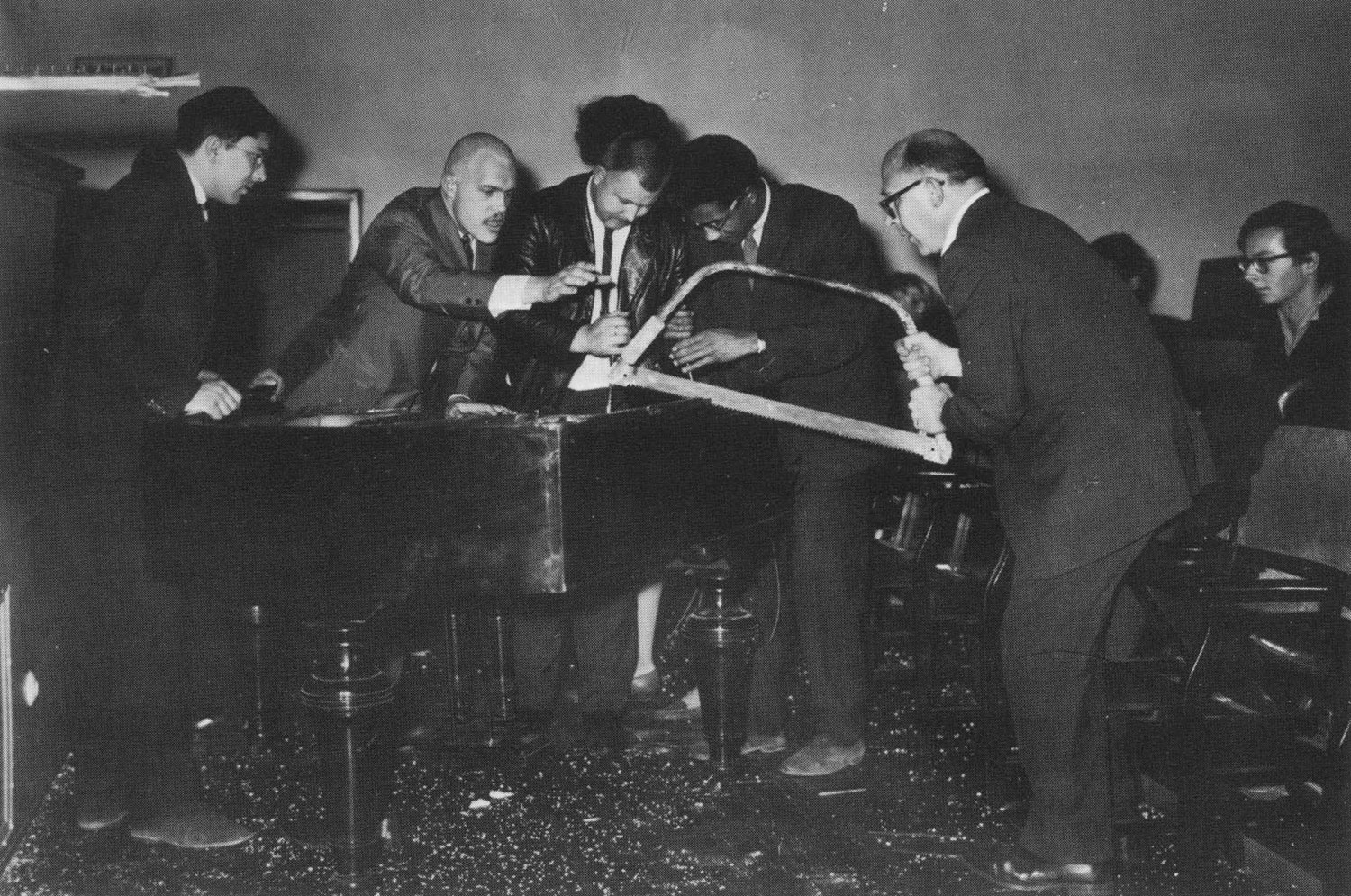 The Music of Ben Patterson with Arcana New Music Ensemble
Bowerbird is excited to present the music of Ben Patterson (1934-2016), performed by the Arcana New Music Ensemble at The Rotunda on Friday, December 14. Admission is free.
Patterson was a founding member of the FLUXUS movement, an international, interdisciplinary community of experimental artists that began in the early 1960s, inspired both by the Dada movement of the early twentieth century and the more recent provocations of John Cage. The Arcana Ensemble will be performing a program of works spanning the range of Patterson's creative activity, from traditionally scored works to alternative forms of notation that skirt the boundaries between music and conceptual art.
THE PROGRAM
Variations for Double Bass
String Music
Duo for Voice and String Instrument
Simple Opera
Pond
Paper Piece
Overture
A Disturbing Composition
PERFORMERS
Tara Middleton, violin and voice
David Middleton, electric guitar and bass
Anthony Bob, flute
Josh Machiz, bass
Erin Busch, cello
Andy Thierauf, percussion
Veronica Jurkiewicz, viola
ABOUT THE PERFORMERS
The Arcana New Music Ensemble is Bowerbird's resident ensemble for performing interesting, beautiful, and unconventional music in interesting, beautiful, and unconventional spaces. Founded in 2016, the ensemble comprises a flexible roster of more than 30 musicians and performs regularly in Philadelphia. Past concerts have featured the music of Julius Eastman, Galina Ustvolskaya, Morton Feldman, Moondog, among others.
Admission is FREE