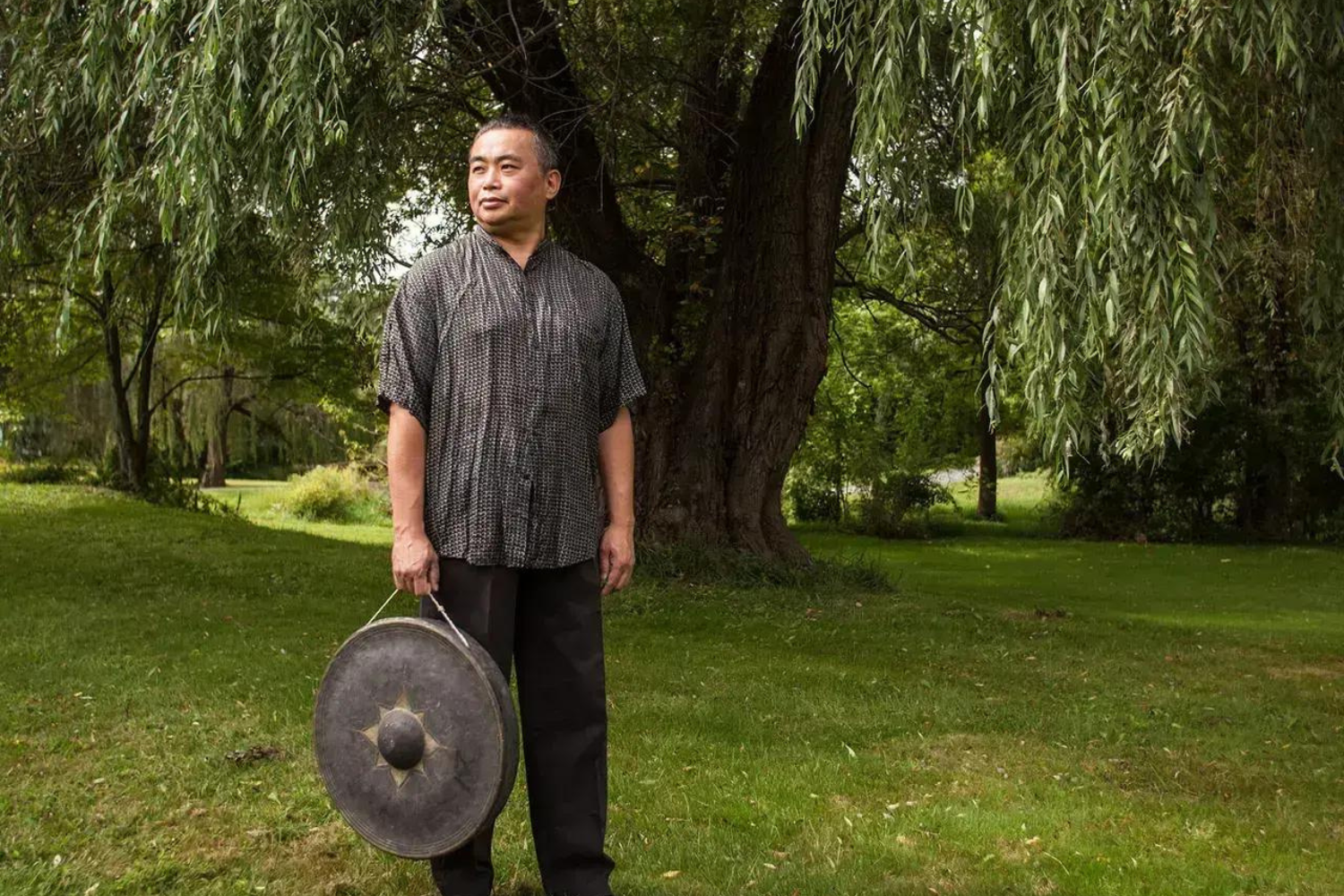 Bowerbird is pleased to present The Lepidopterans: Tom Boram (Synthesizer, Sitar), Jason Willett (Electronics), and Toshi Makihara (Percussion).
The sound team of Tom Boram and Jason Willett, as lithe and graceful as anime characters, gesture in tight flourishes at their instruments, standing upright and alert to every detail. Across tables of exotic electronic boxes, they lean into their beats, grooving along like Martha and the Vandellas until the groove twists and opens into splattered electronics. Boram's fingers flutter a theremin, sliding liquid zippers over rhythm boxes–who knows how many of them–that sputter with bonus buzz hits from some boxed doodads. After simultaneous wicked electric-guitar solos, both step back, Willett rolling and lighting a Gauloise and passing his lighter to Boram, who sparks his Holmesian tobacco pipe, and both stand motionless in the sonic miasma for a couple of minutes before wordlessly flipping off their gear. After some bewildered but heartfelt audience applause, the two rev their gear back up for another magical amusement park of sound. (-by Ian Nagoski)
Toshi Makihara studied drums, percussion and improvisation with Sabu Toyozumi, a prominent percussionist in Tokyo. Since arriving in the United States in the late 1970's he has worked with various new music ensembles as well as with numerous dance and theater companies internationally. Makihara has provided original music to Arden Theater Company, Diversions Dance Company (Wales), Pennsylvania Ballet, ZeroMoving Dance Company and Leah Stein Dance Company among others,
and has worked with musicians including Steve Beresford, Peter Brotzmann, John Butcher, Nels Cline, Eugene Chadbourne, Tom Cora, Amy Denio, Thurston Moore, William Parker and John Zorn. He has also collaborated with poets, visual artists, filmmakers and performance artists widely.
More info: https://www.bowerbird.org/event/the-lepidopterans/
Admission is FREE/pay-what-you-want