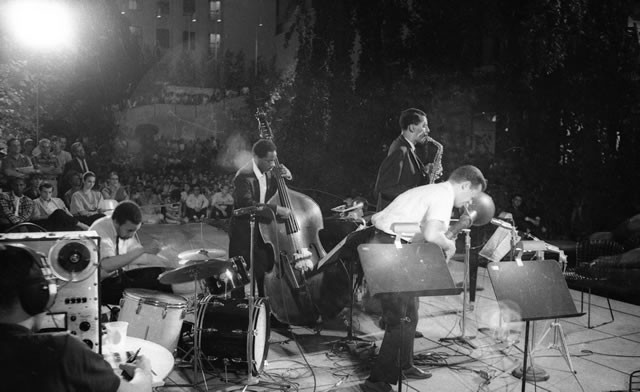 Ars Nova Workshop
presents
The Breath Courses Through Us
Trailer: https://vimeo.com/68052549
The October Revolution of Jazz & Contemporary Music
by Alan Roth, 2013, 75 min, digital video
Please join us for the Philadelphia premiere of The Breath Courses Through Us (2013), a documentary film about the early 1960s avant-garde jazz group, the New York Art Quartet.



In 1964, many musicians within the New York jazz community were searching for a new direction. The cross currents brought together Afro-Danish saxophonist John Tchicai with trombonist Roswell Rudd and Latin jazz drummer Milford Graves to form the New York Art Quartet, along with many different bass players, including Reggie Workman, fresh from his work with John Coltrane and Art Blakey. They were sometimes joined by poet Amiri Baraka/LeRoi Jones, who would read his poetry, including the essential piece BLACK DADA NIHILISMUS. Although the group was in existence for barely one year, their ideas and collective collaborations made a long-lasting impact in improvisational music.



Some 35 years later, they reunited for a concert in New York City, then traveled to Paris and Lisbon for two additional performances. The Breath Courses Through Us revolves around this reunion, includes excerpts from their completely improvised concert, and takes a personal, inside look at these artists in the present tense, with reflections on their formation and explanations of their musical ideas. Saxophonist Steve Lacy and jazz historian Ben Young from WKCR fill in some of the historical details. This lyrically-edited film is filled with their music, personalities, and ideas.
Admission is FREE