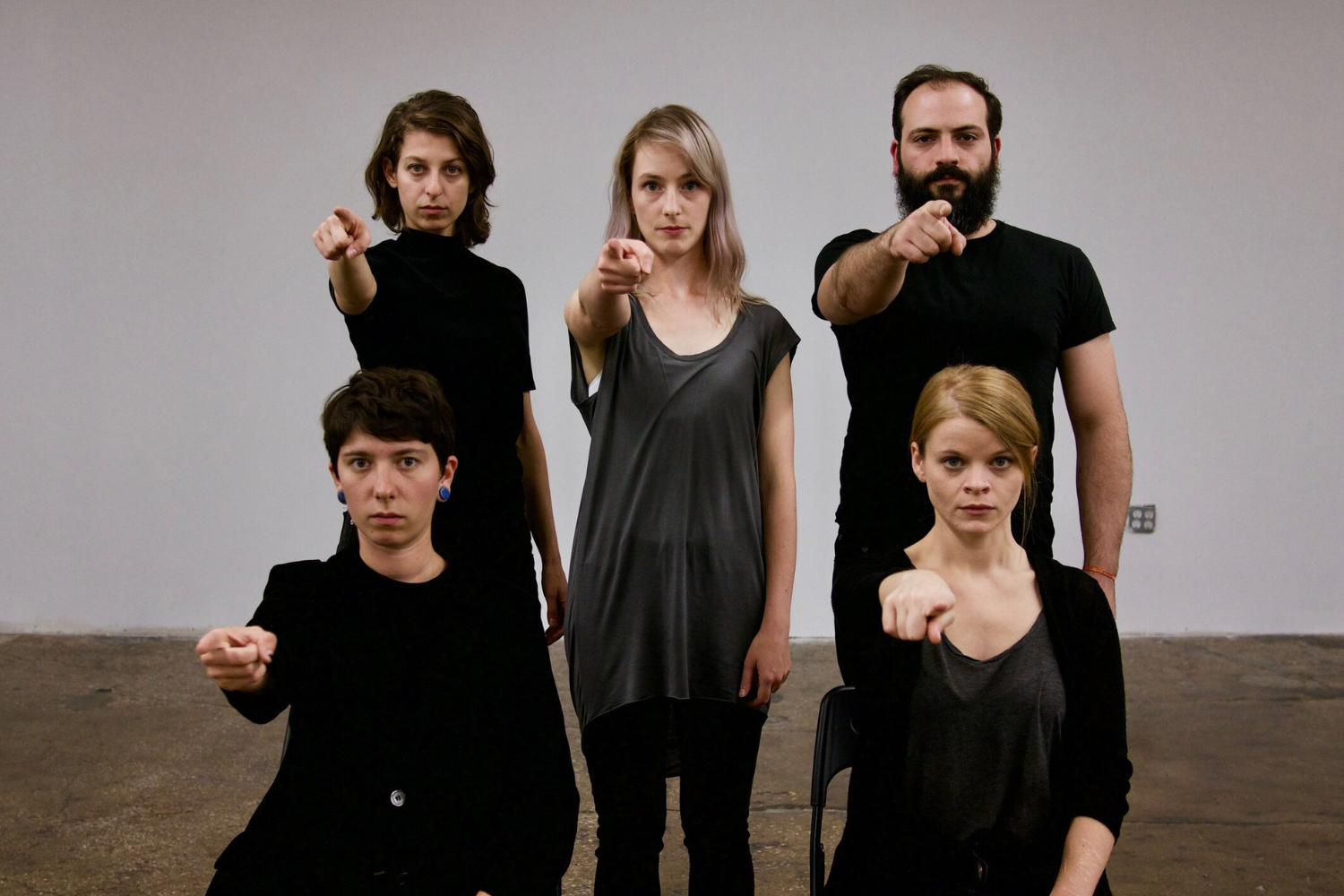 Bowerbird is pleased to present the TAK Ensemble in Philadelphia. Painting a portrait of new American composition through intensely virtuosic and visceral works TAK Ensemble will perform works by Tyshawn Sorey, Natacha Diels, Ashkan Behzadi, Erin Gee, Golnaz Shariatzadeh, and David Bird.

Tyshawn Sorey: Ornations
Natacha Diels: Second Nightmare for KIKU
Ashkan Behzadi: Arqueros
Erin Gee: Mouthpiece 28
David Bird: Series Imposture
Regarded as "one of the most prominent ensembles in the United States practicing truly experimental music" (I Care If You Listen), TAK delivers energetic performances "that combine crystalline clarity with the disorienting turbulence of a sonic vortex" (The WIRE), and "impresses with the organicity of their sound, their dynamism and virtuosity" (New Sounds, WQXR).
Founded on the principles of curiosity, change, and caring communication, TAK is dedicated to the commissioning of new works and direct collaboration with composers and other artists and they have premiered hundreds of works to date. TAK is Laura Cocks, flute; Madison Greenstone, clarinet; Charlotte Mundy, voice; Madison Kifferstein, violin; Ellery Trafford, percussion.
2022-2023 marks TAK's 10th anniversary season, celebrating a decade of cultivating creative programming at the highest level. Upcoming projects include a new commission from Tyshawn Sorey to be premiered at Lincoln Center in fall 2022, commissions from Michelle Lou and DM R with Joy Guidry to be premiered at TAK's 10th anniversary celebration in May 2023, and new works from Eric Wubbels, Seth Cluett, Natacha Diels, Bryan Jacobs, Elaine Mitchener, Ann Cleare, Weston Olencki, and Jessie Cox. This season will also see the release of TAK's first collaboratively composed work on dinzu artefacts.
Admission is FREE