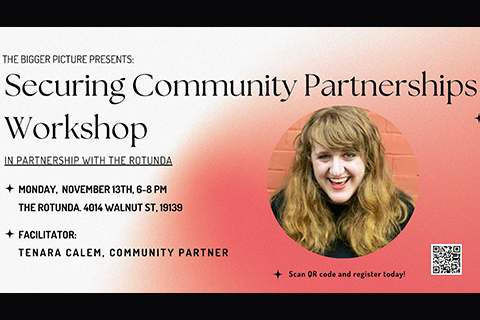 Learn how to establish strong partnerships in your community and secure support for your ideas and projects.
Join us for an enlightening evening at the Securing Community Partnerships Workshop on November 13, 2023 . This event, hosted by Jasmine Jahwula Seapoe from 6:00 PM to 8:00 PM.
​This is a fantastic opportunity to learn, network, and share ideas about fostering sustainable partnerships within our communities.
​We're thrilled to have Tenara Calem, a respected Community Partner, as our facilitator for the evening. Tenara will share her insights and experiences on the essential steps taken toward creating and maintaining successful community partnerships. Whether you're a seasoned professional or just starting out, this workshop promises to be an invaluable resource for anyone interested in strengthening their community ties. Don't miss out on this chance to learn from the best in the field!