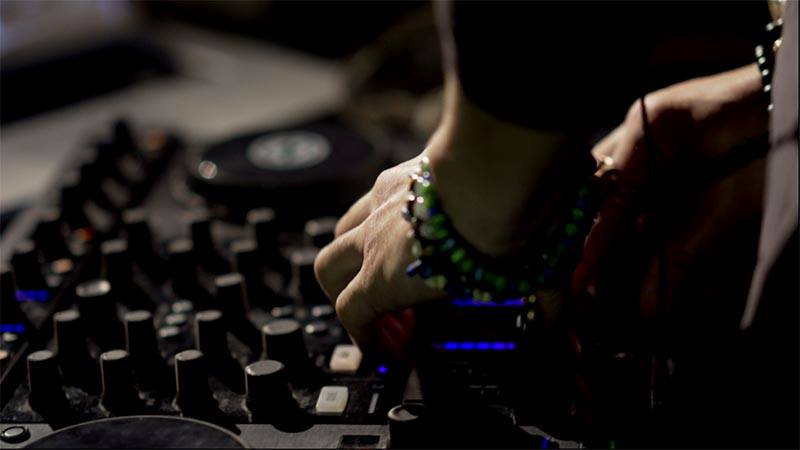 Queering Sound & Image
March 10th - Workshop & Panel
March 26th - Live Performance (Moor Mother, Sarah Hennies, Emily Bate)
"…the visual shot is a container, a container of time and space with definite spatial and temporal borders, whereas with sound it is just the opposite." Michel Chion
Workshop: 6:30pm
Panel: 8:00pm
Artist, filmmaker and sound artist, Catherine Pancake, presents a special workshop and panel regarding SOUND FOR FILM from a diverse theory and identity perspective. The workshop is supported by Pancake's 2016 Leeway Foundation Art & Social Change Grant awarded for sound work for Pancake's current feature documentary in progress "Queer Genius."
The workshop is free and open to the general public for diverse sound technicians, musicians, filmmakers, theorists and those who love thinking about and creating sound tracks for film and moving image. The interactive workshop will touch on technical, creative, and political issues regarding sound for film and moving image projects. 
The workshop will be followed by a panel and community discussion celebrating and responding to diverse approaches to sound for film. The panel includes local artists Iris Devins, John Morrison, Deidre Maitre, and Emily Bate.
Bios: 
CATHERINE PANCAKE is an award-winning filmmaker and sound artist currently living in Philadelphia PA. Her films have screened at museums (MoMA) and festivals as well as broadcast internationally (PBS, Sundance Channel.) Recent commissions and gallery exhibitions have been discussed in Artforum, Vice, and on NPR. 
IRIS DEVINS is a writer, director, producer and 2017 Sundance Film Festival Knight Fellow. She works in narrative and documentary film with an emphasis on intersectionality. Her documentary work has screened across the United States, Latin America, Canada, and Europe. She received funding from the Leeway Foundation Art and Change Grant to complete post-production on her narrative short, After the Date. The film portrays a romance between a trans woman and a straight man. The relationship flourishes, and the two face oppression from the outside world. She completed her MFA in Film and Media Arts at Temple University. She has worked as a freelance filmmaker, editor, graphic designer, and film instructor.
EMILY BATE is a Philadelphia-based singer, composer and harmony fanatic. Recent projects include choral theater piece "Going Down Mount Moriah," and frequent collaborator Erin Markey's anarcho-musical "A Ride on the Irish Cream," which she co-composed and performed in. The music in Irish Cream was "accessible, often punchy pop-rock" (New York Times), whose "soaring musical numbers" (Artforum) were "startlingly gorgeous, and packed with heavenly harmonies" (New York Post). Other upcoming collaborations include pieces with The Bearded Ladies and MJ Kaufman, and music for the film "Queer Genius" by Catherine Pancake. emilybate.com
JOHN MORRISON is a musician, DJ, and music critic located in West Philadelphia. He had deep interests in African-American musical culture rooted in Philadephia influenced by outsider and Afro-futurist thought. Morrison's music reviews and interviews with cultural figures have been published by the Philly Voice.
DEIRDRE MAITRE received a BA in History & Film from the University of Massachusetts at Amherst where she was closely mentored by pioneer, award-winning filmmaker Liane Brandon. She is a graduate of the MFA program in Film & Media Arts at Temple University, with an emphasis of study in narrative and documentary. Her works have aired on local and national television and throughout the film festival circuit. Notable selections include New Directors / New Films (MoMA and The Lincoln Center), LA Film Festival, Mill Valley International Film Festival, Seattle International Film Festival, Denver Starz, Chicago International Film Festival and Cinemigrante Buenos Aires with positive reviews from significant publications including IndieWire, Filmmaker Magazine, The Hollywood Reporter, The Wall Street Journal, Screen Daily and Film Journal International.
Admission is FREE