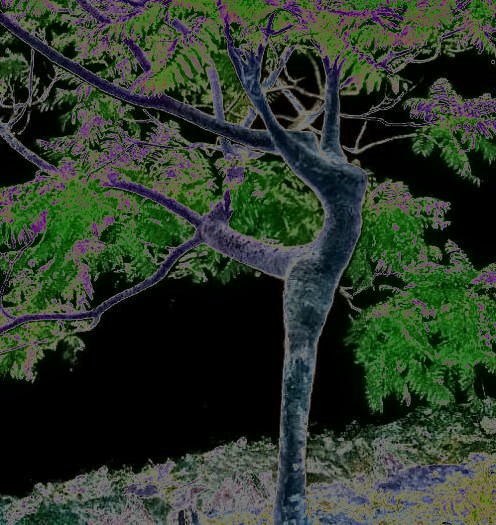 Poet~tree EnMotion: Honoring the Ancestors w/ Rhythm & Flow!
Poet~tree EnMotion Presents 
Honoring the Ancestors: the Fall Harvest Rhythm & Flow Festivities…  
Featuring Live Music, Spoken Word/Poetry, Dance/Movement, Face Painting, Fire/Flow Festivities! 
Tuesday, October 29th, 7-10pm (Doors @ 7pm)!
This ongoing seasonal series features a variety of multi-disciplinary performance, arts & culture presentations… the Event begins shortly after doors open… Expect a Dance entranced with Spoken Words/Lyrical Poet-tree & Mystical Moving Arts Meditation, Flow Arts, body-moving undulations brought on by the Rhythms of Puerto Rician Bomba performance culminating in procession outside for the Finale of Fierce Fire Flows!
Plum Dragoness / aka Gabrielle de Burke 
Theatrical Dancer/Lyrical Poetess & Mindful Movement Instructor/Arts Educator
7Textures & Collaborators
Fire Dance & Flow Arts 
Spenser Michaels & Guest Phil Fargason
Singer/Songwriter w/Live Instrumentation
 Los Bomberos De La Calle
A community-based live music group preserving traditional Puerto Rican culture.
Angi Vita
Live Painter using the body as a living canvas…for this event she will be offering face painting to the community!
ARTIST BIOS:
Plum Dragomess (a.k.a. Gabrielle de Burke) 
A West Philadelphia native, multi-talented thespian, dancer, martial artist, instructor, poetess and writer who has been involved with performing arts since childhood. She is known for her poetic style, vocal performance, fire dance, flow arts and choreographic flair throughout Philadelphia and abroad. Over the past 15 years, she has toured not only as a solo artist, founding member/core performer/assistant artistic director of Archedream for HumanKind among many others. She has also independently released 2 albums of original work with the project Plum Dragoness & the Elements, known for its fusion of multi-media, live world beat musical infusions, spoken word vocals & lyrical poetry. She has also helped bring together the all female performance group trio known as The Femme-Mynistiques, who will officially release their debut EP "Here She Comes…" in the summer of 2016. Since 2007, Plum has been a resident performance artist, as well as host and organizer for the successful performing arts series known as Poet-tree En Motion at The Rotunda! This has allowed her the opportunity to share her own creative performances (including collaborative projects she initiated) and work created by a plethora of other unique artists with the west Philadelphia community and beyond! Gabrielle's work as a healing arts practitioner and instructor continues to intersect with her work as an inter-disciplinary performance artist through the incorporation of Internal and Martial Arts forms in combination with Dance, Poetry and Theater presentation. Gabrielle has been teaching in, around the Philadelphia area & abroad since 2000. 
Angi Vita
A graduate of Richard Stockton University, has a bachelor's degree in interdisciplinary fine arts. Her degree and life experiences are utilized to connect to viewers through various avenues of art such as oil painting, body painting, sculpture, dance, mixed media and performance art. She has been active in the artistic community for more than 10 years. She is inspired by various cultures and mentalities that fuel her desire to reach a wider audience for the purpose of human growth.
7Textures (Lauren Raske) & Collaborators

7textures specializes in a contemporary mix of event design and performing art, building beautiful settings for events, weddings, and community celebrations. Using layers of nature and technology to create experience design for a multitude of public and private settings, 7textures works to bring you the details to make your experience extraordinary! 

Lauren Raske is a Philadelphia USA-residing variety performer and entertainment producer, specializing in fire arts, S-staff, and curating experiences. Professionally performing since 2006, her repertoire has a variety of props for fire arts and stunts that can translate beautifully to LED/light and fabric acts, as well as being a world-renowned S-Staff/ buugeng manipulator. Lauren's reputation for quality performances and artistic display has lead her to become a talent scout, which evolved to her launching 7textures, as entertainment & styling director; where she scales productions between solo shows through casts of 30+ performers of an enormous variety of talents, plus stage design and custom costuming. She teaches workshops, private lessons, and consults performing, including helping develop open flame performance permits with the Philadelphia Fire Code Unit and marshals. Her performance passion is site-specific theater, such as The Ghostly Circus and morphings interactive stages.
Spenser Michaels 
A singer, songwriter, producer and visual artist, born and raised in the city of Philadelphia. He has spent years honing his craft on and off the stage, culminating into a new musical project that showcases his diverse abilities as a musician and performing artist. Phil Fargason aka Philip James will be joining this endeavor, bringing his talents as a multi-instrumentalist and writer based out of Philadelphia, focused on crafting songs that make you want to dance, laugh, and cry at the same time. These two talents began playing together at an open mic at 'The El Bar ' open mic hosted by Josh Mustin, and are finally coming together to create an all-encompassing, original live listening experience… 
soundcloud.com/spensermichaels2015
Los Bomberos De La Calle 
The group began its journey in 2013 in El Barrio of North Philly, led by Anthony Mendez who gathered a few friends who knew a bit about the history and music of  Bomba and Plena. Throughout the years they have grown to become not just a better music group but have grown into a family who spreads the knowledge and cultural music of Puerto Rico by performing at many community events, school or community workshops as well as weddings, birthdays and parrandas during the holidays.
Bomba music is the oldest genre of music in Puerto Rico. This genre is a blend of three different cultures; West African, Taino Indian, and Spaniard, which has gives Puerto Ricans a big piece of their identity for understanding who they are and where they come from. Our Ancestors expressed their anger and frustration (as well as joy & happiness) through the dance and song, as the lead drummer known as the Primo (or Subidor) whom interprets the dancers movements into different tones and sounds while the Buliador, which is a large drum made of wood and animal skin that keeps the basic rhythm.
Plena music is played with hand held drums called Panderos or what some may also call panderetas. Plena is mainly played with 3 panderos and a guiro. Plena music is played at many festivals and or even during the holiday events which are called parrandas.
facebook.com/Los-Bomberos-De-la-Calle
Admission is FREE but donations are greatly appreciated for the performers