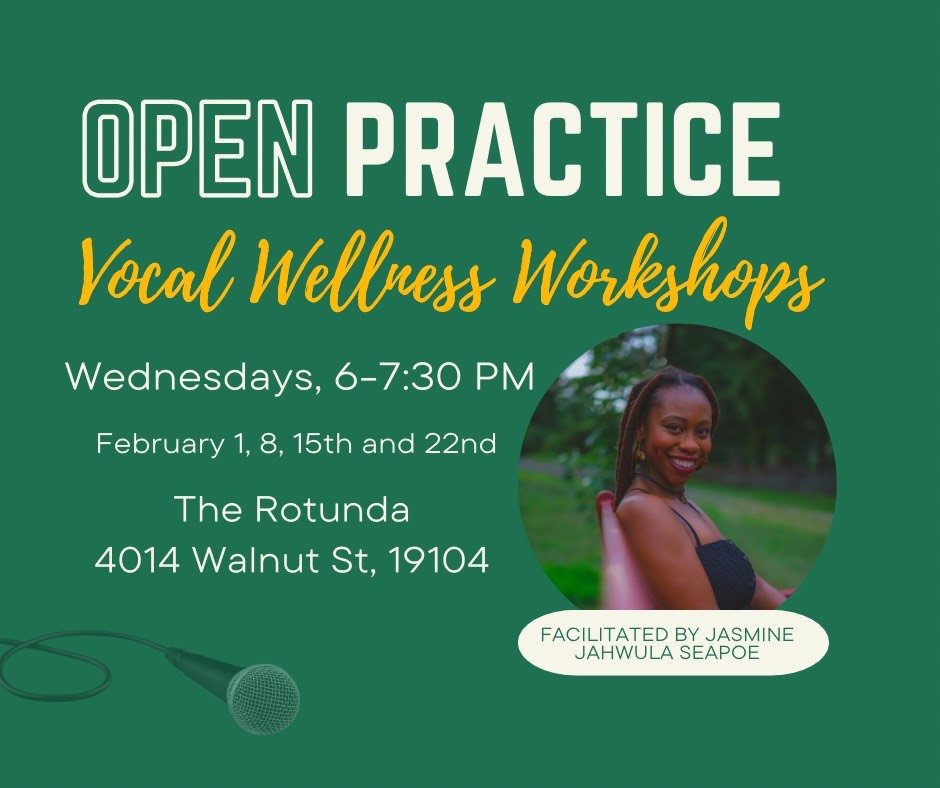 Open Practice creates community care for singers, offering yoga to remove tension from the body, vocal warm-ups to activate the voice, and song practice to explore vocal authenticity. Open Practice sets the weekly intention to create a safe space for singers to overcome stage fright and fall in love with their authentic voices.
Workshop Themes and Dates:


Every Wednesday for February 2023!



February 1st: Preparation



February 8th: Desire



February 15th: Strength



February 22nd: Show(wo)manship



Workshop Agenda:


20 minutes of Yoga for Singers



10-15 minutes of Vocal Warm-Ups and Breath Work



5-10 minutes of The Essence of Stage Presence - Tips and Tricks



30- minutes of Song Practice: 5-7 singers can perform a song of their choice. Singers will receive coaching from the facilitator(s) and constructive feedback from peers.



Pricing: