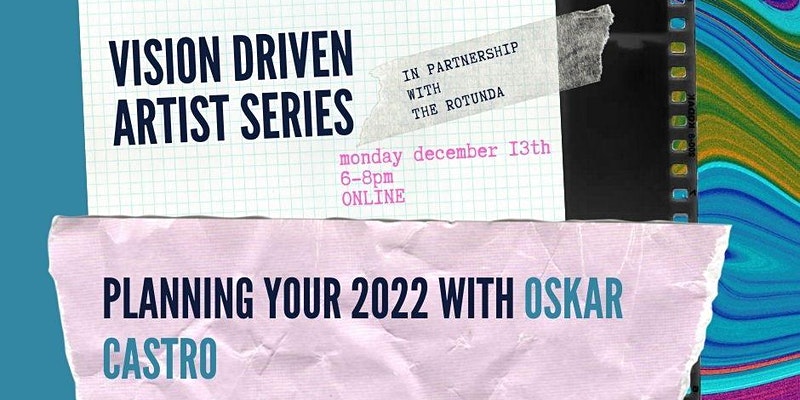 Get your planners and calendars ready! Map out the coming year with us.
About this event
Vision Driven Artists (VDA) exists to increase resources and opportunities for local artists and arts organizations.
Create your own artist statement and get an understanding of what makes a good one in this Rotunda-sponsored workshop.
ABOUT THE WORKSHOP
- Identify your goals for 2022 and break them into achievable tasks
- Plot your tasks on a timeline or calendar for 2022
- Create a plan to keep yourself accountable
ABOUT VISION DRIVEN ARTISTS
Vision Driven Artists - Philly RESOURCES is an online community of local artists who are interested in sharing resources, collaborating on projects, learning about opportunities, and building a more equitable arts scene.
If you want to market your art, events, fundraisers, performances, etc. please do so at Vision Driven RESOURCES - Philly PRESENTS [Closed Group]: https://www.facebook.com/groups/VDAPhillyPresents
If you would like to learn more about Vision Driven Artists, please follow our Facebook Page to learn about events, resources, opportunities, and workshops: https://www.facebook.com/VisionDrivenArtists/
Registration is FREE and is required in order to receive the Zoom link for the workshop. Please register at https://www.eventbrite.com/e/vda-planning-for-2022-tickets-168319097953