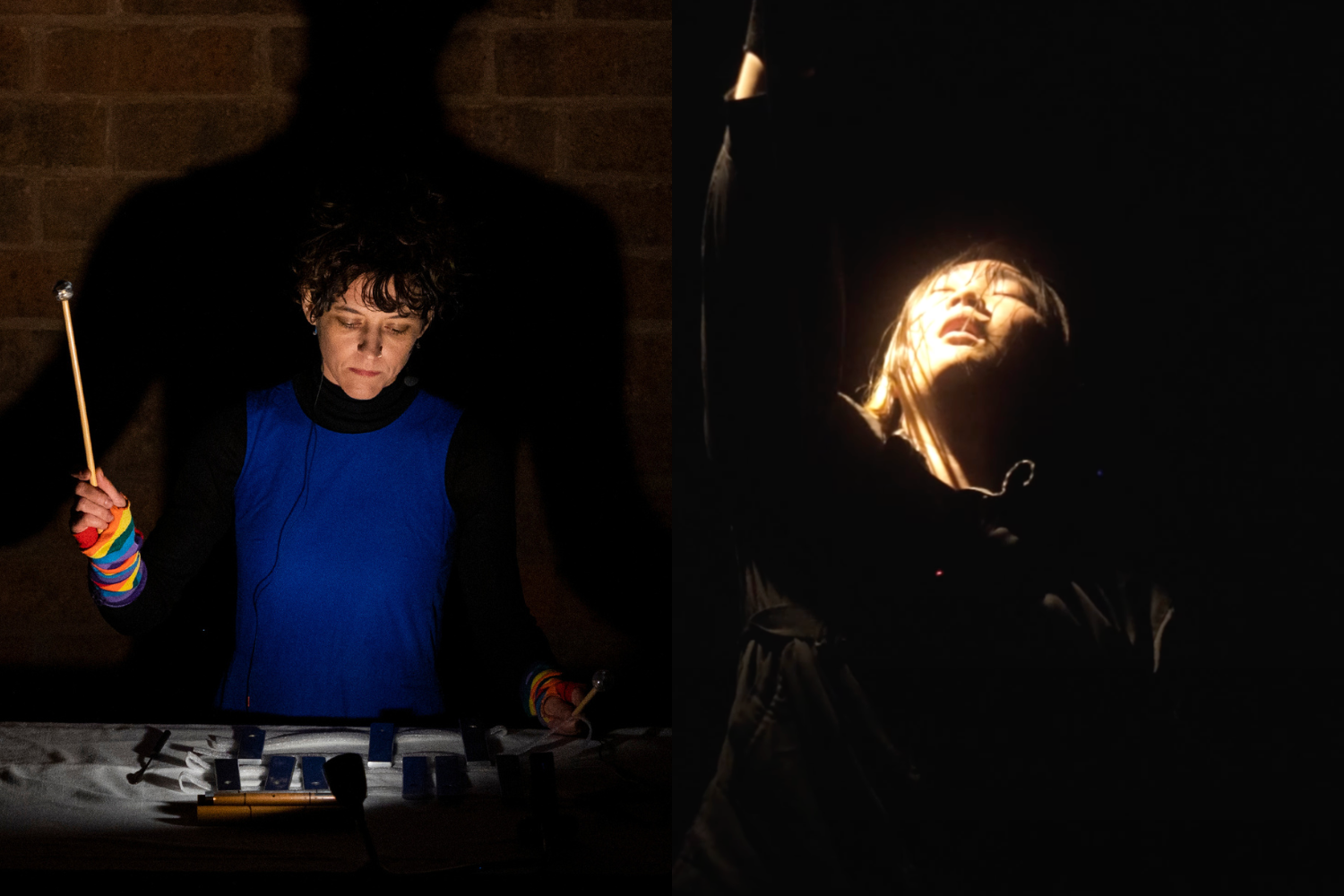 Bowerbird is pleased to present two solo performances by Natacha Diels and Levi Lu 
Natacha Diels' work combines choreographed movement, improvisation, video, instrumental practice, and cynical play to create worlds of curiosity and unease. Recent work includes Papillon and the Dancing Cranes, for construction cranes and giant butterfly (Borealis Festival 2018); and forthcoming is a 6-part TV-style miniseries with the JACK quartet (TimeSpans Festival 2020) and a collaborative work for shadowed audience with Ensemble Pamplemousse (Darmstadt 2020). With a focus on collage, collaboration, and the ritual of life as art, Natacha's compositions have been described as "a fairy tale for a fractured world" (Music We Care About) and "the liveliest music of the evening" (LA Review of Books).
Qiujiang Levi Lu/卢秋江 (they/them) is a Beijing-born, New Jersey-based performer, experimental vocalist, composer, and certified foodie. As an improvising performer, Lu utilizes custom-built feedback-driven electronic instruments, voice, and amplified muscle movements to perform in various settings. Other than performing, Lu also writes for acoustic and electronic improvisers. Through using sound-canceling headphones and in-ear monitors, Lu creates surreal listening environments for improvisers to explore human relationships, audio-visual interactivity, and the phenomenology of sound.
Lu's works have been performed at Festivals, Conferences, and Venues such as DiMenna Center, IRCAM Forum, SEAMUS conference, HighZero Festival, NIME conference, the New York City Electroacoustic Music Festival, Oberlin MMG, Spencer Museum of Art, Rhizome DC, and NowNet Arts conference.
Lu currently works as a lecturer in the Department of Music at the University of Pennsylvania.
Admission is FREE/pay-what-you-will