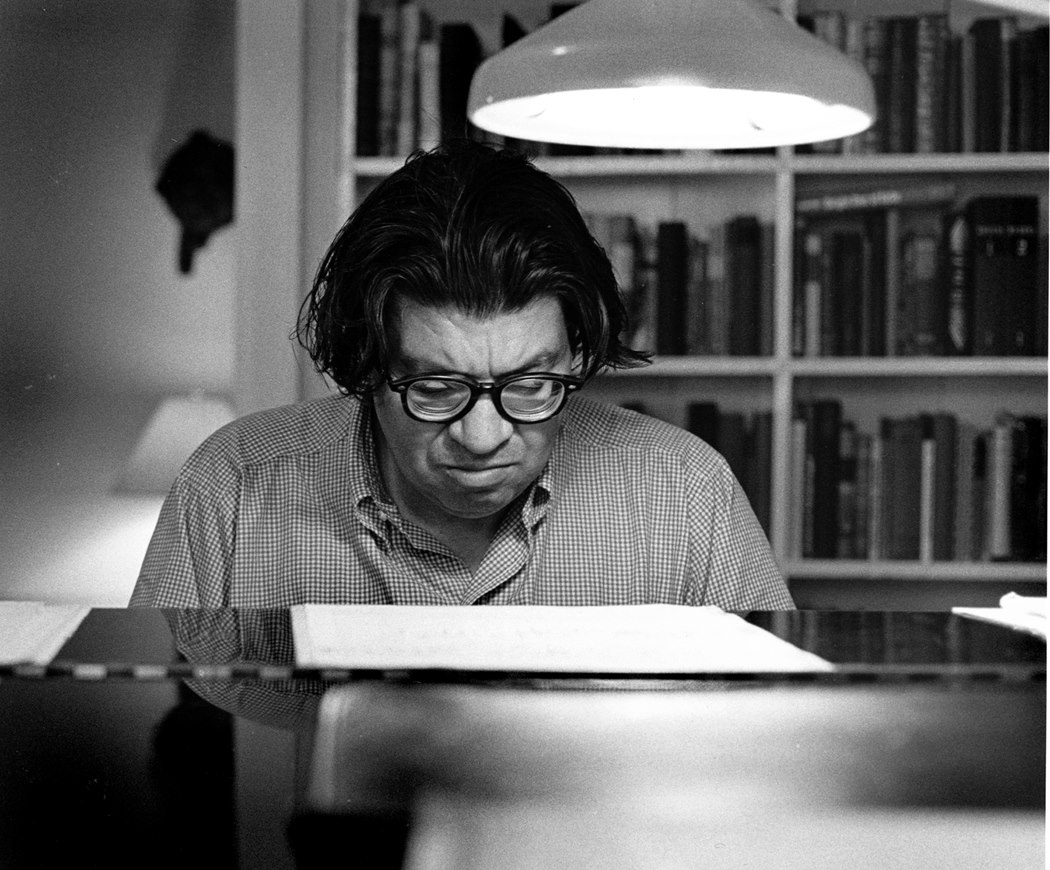 Presented by Bowerbird
Three Voices, written in 1982 for Joan La Barbara, was the last solo vocal piece he wrote before his death in 1987 (For Stefan Wolpe, dedicated to his composition teacher and written for chorus and two vibraphones, post-dates it). It sets part of Wind, a poem by his friend Frank O'Hara that had been dedicated to him and which he had set earlier in its entirety in The O'Hara Songs (1962) for bass-baritone. 
Conceived as a trio for the one voice, with two pre-recorded parts and one to be performed live, the score is conventionally notated (all parts are written out with precise rhythms and pitches, though often in differing metres) but is beguilingly short on some details. There is, for example, no tempo indication, no vowel specified for the many lengthy passages without text, no dynamics bar an initial ppp, and no guidance as to which voice should be the 'live' one.
Writing later about Three Voices, Feldman said: 'One of my closest friends, the painter Philip Guston, had just died; Frank O'Hara had died several years before. I saw the piece with Joan in front and these two loudspeakers behind her. There is something kind of tombstoney about the look of loudspeakers. I thought of the piece as an exchange of the live voice with the dead ones - a mixture of the living and the dead'. 
Soprano Juliet Fraser has a repertoire dominated by the very old and the very new. In new music, she has performed as a guest soloist with Klangforum Wien, Remix Ensemble, Talea, ICTUS, Plus-Minus, We Spoke: New Music Company, London Sinfonietta and BBC Scottish Symphony Orchestra. She is also principal soprano of EXAUDI, the acclaimed vocal ensemble, which she founded with James Weeks in 2002. Juliet has premiered well over 100 works, many of which have been written for her, and has worked particularly closely with composers Rebecca Saunders, Michael Finnissy, Bernhard Lang, Matthew Shlomowitz, Andrew Hamilton and Cassandra Miller. Her commercial recording of Morton Feldman's Three Voices was released on Hat Hut Records in November 2016.

Admission is FREE