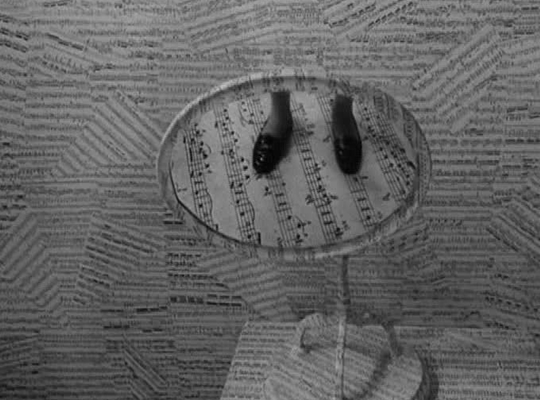 Mauricio Kagel's "Ludwig van" 
90 mins, black and white, German with English subitles
Bowerbird is excited to present Ludwig Van, Mauricio Kagel's quirky and surreal film about Beethoven returning to Bonn, Germany on the occasion of his bicentenary. According to Gramophone, "at first it's a laugh a minute... then Kagel's film turns dark". 
Ludwig van (full title: Ludwig van: A report; German: Ludwig van: ein Bericht) was filmed in 1969, it was first screened the following year. The work was commissioned by Westdeutscher Rundfunk for the bicentennial celebrations of the birth of Ludwig van Beethoven in 1970. The film examines the reception of the composer and his works and how he has become a consumer product of the culture industry. The soundtrack, by Kagel, is an arrangement of fragments of Beethoven's works, modified as if heard by the deaf composer himself. Prominent contemporary artists including Dieter Roth, Stefan Wewerka, Robert Filliou, and Joseph Beuys were involved in the design and make cameos. 
A deconstructive analysis suggests the film investigates Beethoven as a cultural icon, revered yet exploited; the use and misuse of his works, including their appropriation to advance nationalist agendas; the difficulties and anxieties of influence performers face; Beethoven scholarship and attempts to "tame" the composer to accord with bourgeois ideals; and the difficulties of peering through the myths to catch a glimpse of the "real" Beethoven. Kagel uses the term Musealisierung or "musealisation" in speaking of the Beethoven cult, the term used by Theodor W. Adorno to indicate that "museums are the family sepulchres of works of art" 
This event is part of Sound Machines.
Admission is FREE