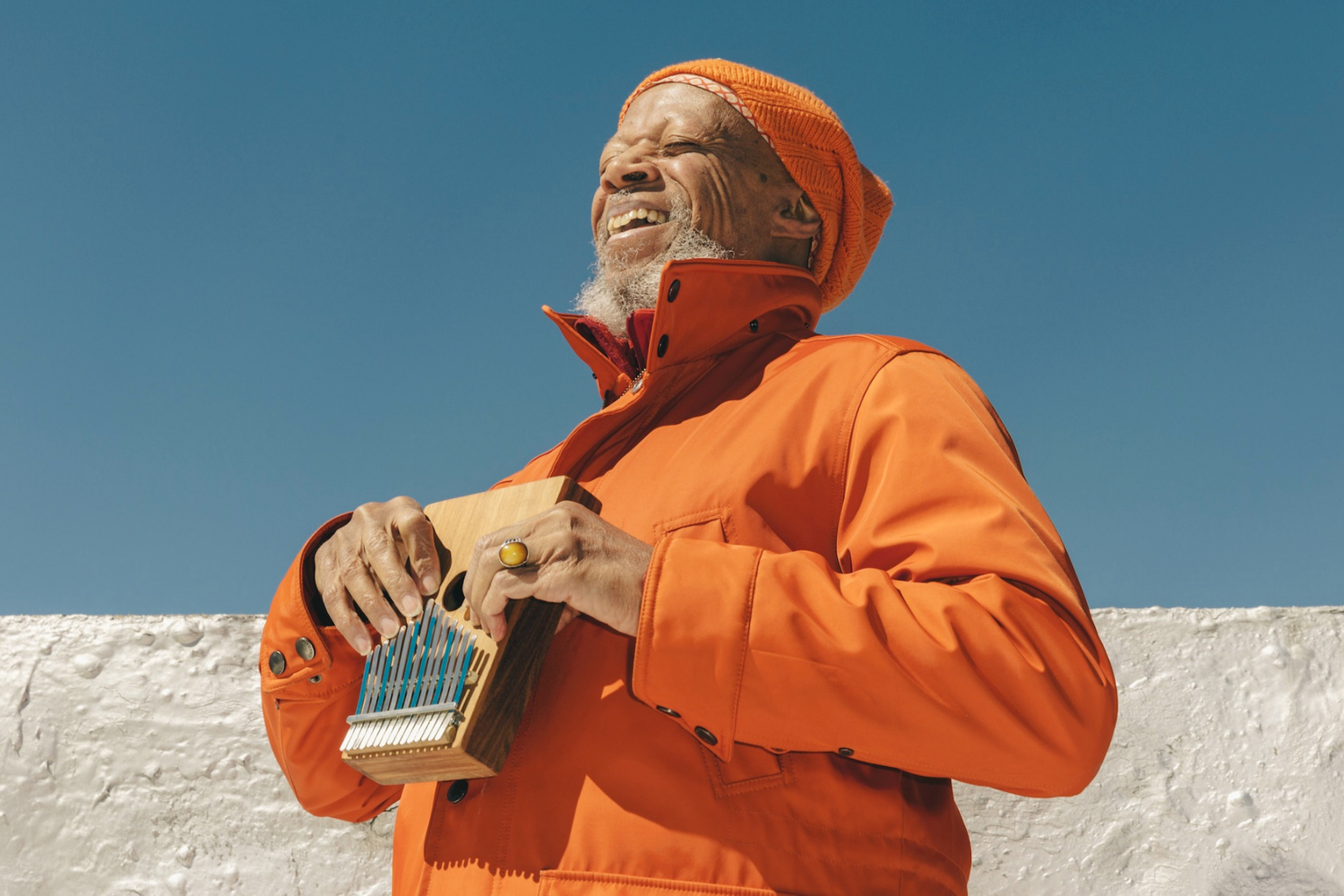 Mystic and musician Laraaji will perform live from his home in New York.
Bowerbird is pleased to present Liminal States, a new series of late night, live streamed concerts intended to be listened to as you fall asleep. Aiming to center and calm, the musicians will seek to lead listeners to that magic space between awake and asleep. Tune in and bliss out. 
Admission to this online event is Free / Pay What You Wish. REGISTRATION IS REQUIRED. Please register at https://bowerbird.ticketleap.com/laraaji/. SPACE IS LIMITED. A link will be sent to you the day of the event. The performance will start at 10pm Eastern Time and will run approximately 45 mins.
This event is part of the Liminal States Series
ABOUT THE ARTIST
Philadelphia-born, New Jersey-raised polymath Laraaji has maintained a pursuit of spiritual transcendence through music since the mid-70s. After several years of studiously developing an aesthetic informed by Eastern faiths and transcendental research in his long-time home in Harlem, in 1979 Brian Eno stumbled upon him busking in Washington Square Park in New York, improvising celestial meditations with his electric zither. The producer invited him to contribute to his influential Ambient series, resulting in the 1980 album Day of Radiance. Ever since he's remained an outsized figure in new age and ambient music, eschewing synthesizers in favor of hand-made sounds, consistently embracing a human presence in his ever-seeking performances. Whether using monochord instruments, singing, or deploying electronics-kissed percussion, Laraaji's music remains connected to cosmic African-American tradition, and as hypnotically beautiful as his work has been he's never been afraid to inject ripples of tension and dissonance into his trance-inducing journeys.
More performances in the Liminal States Series: 
MARILYN NONKEN performs FELDMAN 

Wed, January 20 at 11pm
JEFF ZEIGLER
Sun, January 31 at 10pm
LARAAJI
Sun. February 14 at 10pm
LAURA BAIRD
Thu, February 25 at 10pm
TATSUYA NAKATANI
Wed, March 10 at 11pm
MARY LATTIMORE
Thu, March 25 at 11pm
VARIANT 6
Thu, May 6 at 10pm