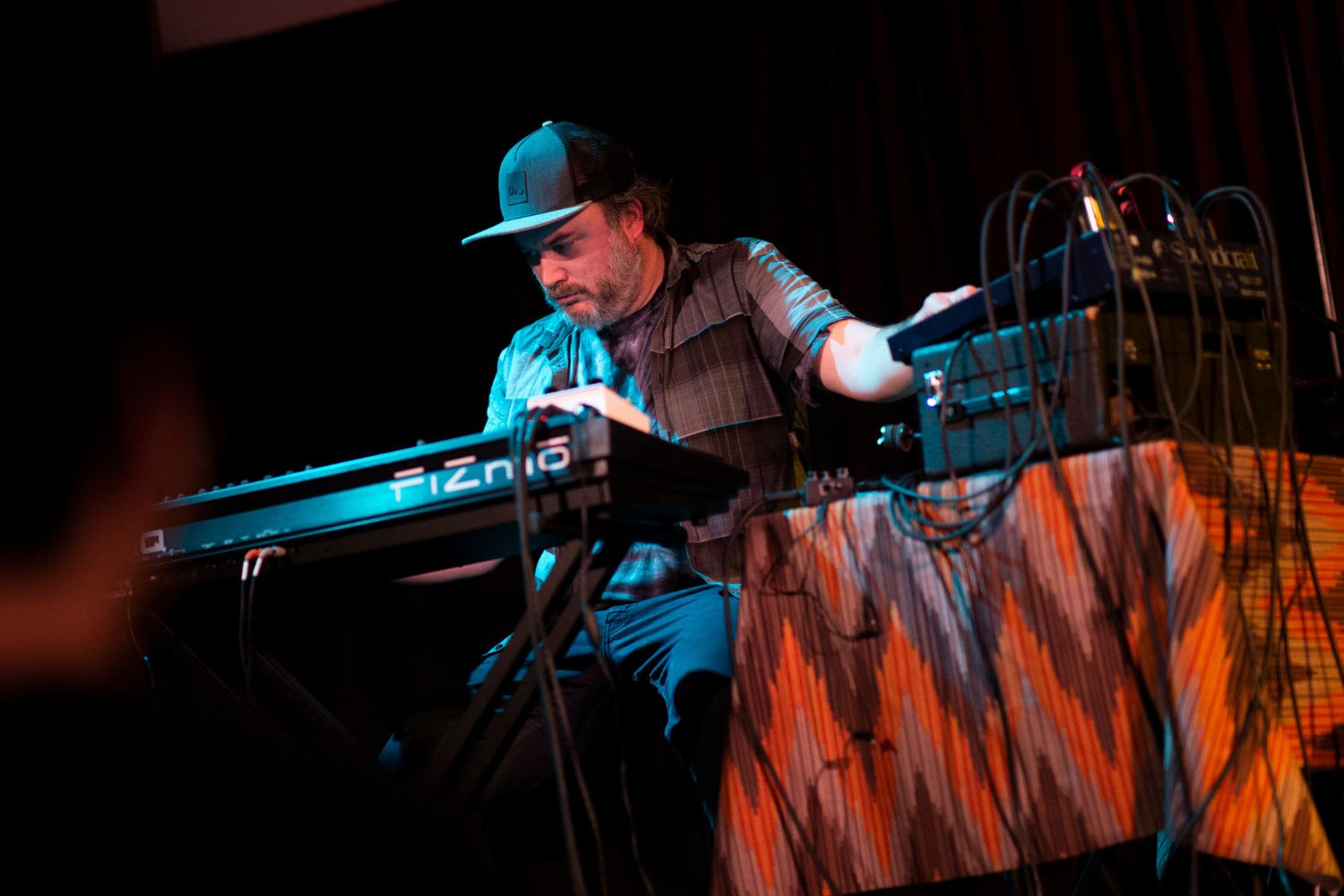 Synth musician Jeff Zeigler will perform from his home in Philadelphia.
Bowerbird is pleased to present Liminal States, a new series of late night, live streamed concerts intended to be listened to as you fall asleep. Aiming to center and calm, the musicians will seek to lead listeners to that magic space between awake and asleep. Tune in and bliss out. 
Admission to this online event is Free / Pay What You Wish. REGISTRATION IS REQUIRED. Please register at https://bowerbird.ticketleap.com/jeff-zeigler---liminal-states/. SPACE IS LIMITED. A link will be sent to you the day of the event. The performance will start at 10pm Eastern Time and will run approximately 45 mins.
This event is part of the Liminal States Series
ABOUT THE ARTIST
Jeff Zeigler is a Philadelphia-based musician, engineer and producer, who, in addition to playing in harp and synthesizer duo with harpist Mary Lattimore and electronics duo with Dash Lewis (Gardener) plays solo on a mixture of electronics, treated melodica, marxophone and percussion. Equal parts hypnotic and abrasive, he has previously shared the stage with Hans-Joakim Roedelius, Phil Niblock, Merzbow, Blanck Mass and more.
More performances in the Liminal States Series: 
MARILYN NONKEN performs FELDMAN 

Wed, January 20 at 11pm
JEFF ZEIGLER
Sun, January 31 at 10pm
LARAAJI
Sun. February 14 at 10pm
LAURA BAIRD
Thu, February 25 at 10pm
TATSUYA NAKATANI
Wed, March 10 at 11pm
MARY LATTIMORE
Thu, March 25 at 11pm
VARIANT 6
Thu, May 6 at 10pm