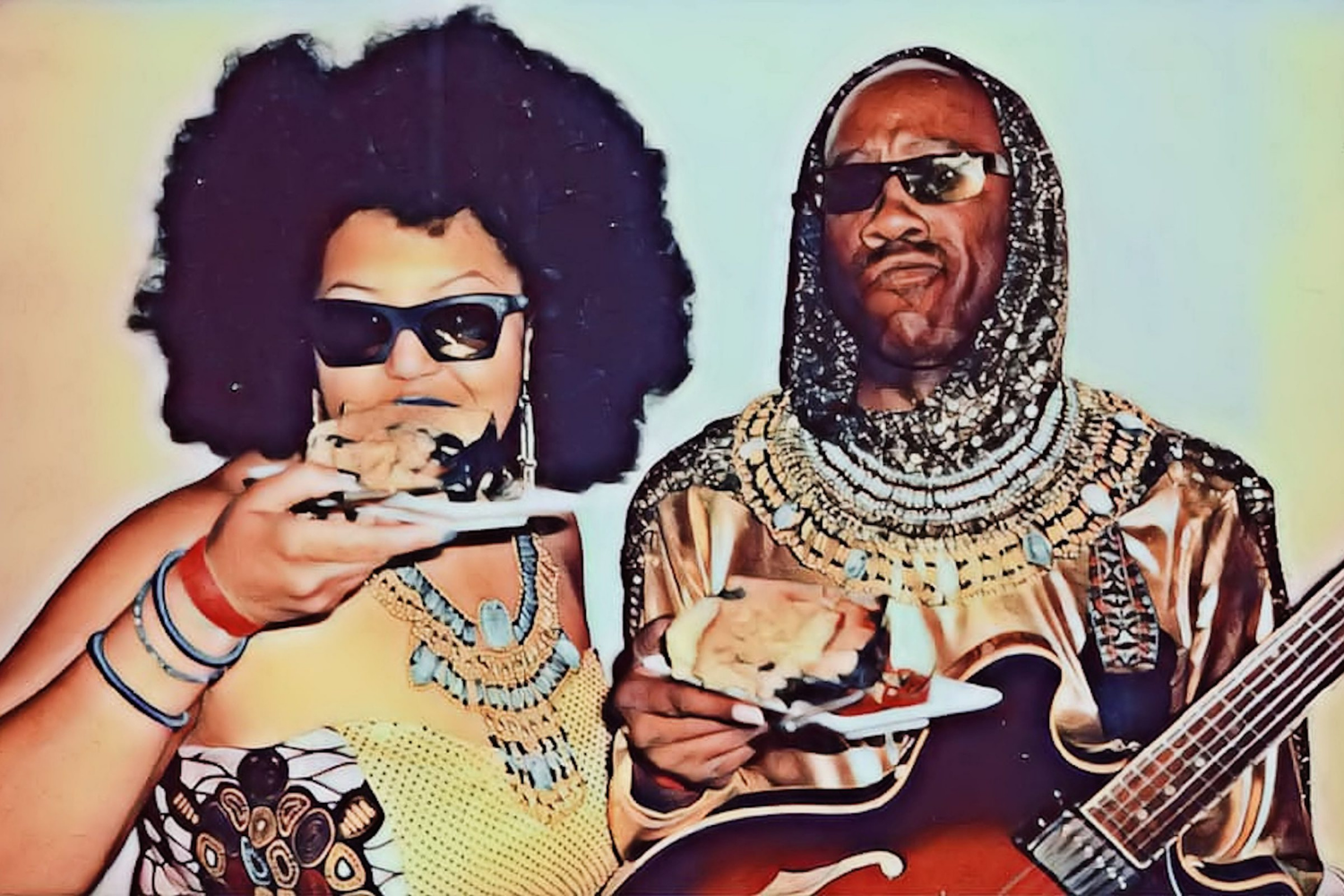 Bowerbird is pleased to present Liminal States, a new series of late night, live streamed concerts intended to be listened to as you fall asleep. Aiming to center and calm, the musicians will seek to lead listeners to that magic space between awake and asleep. Tune in and bliss out. Jupiter Blue (Tara Middleton and DM Hotep) will perform from their home in Philadelphia.
This event is part of the Liminal States Series
ABOUT THE ARTIST
From the Sun Ra Arkestra's engine room, Jupiter Blue's tone scientists DM Hotep and Jupiter Girl (Tara Middleton) emerge to reveal elements and precepts of another kind of language, another tomorrow. The Middleton couple's collaboration is interstellar and unique, granting passage through spacious, jazz textured sonorties informed by Ra's ever necessary mission of saving the world. The Middletons are a positive and critical force in the Philadelphia jazz scene both respectively, and in collaboration.
Admission to this online event is Free / Pay What You Wish ($20 suggested). REGISTRATION IS REQUIRED. A link will be sent to you the day of the event. The performance will start at 11:00pm Eastern Time and will run approximately 40 mins. Please register at https://www.eventbrite.com/e/jupiter-blue-tickets-156000615039
Other events in the Liminal States Series:

Loren Connors
Sun, Jun 27 @ 11pm
https://www.bowerbird.org/event/loren-connors-liminal-states/
King Britt 
Thu, Jul 8 @ 11pm
https://www.bowerbird.org/event/king-britt-liminal-states/
Shahzad Ismaily
Sun, Jul 25 @ 11pm
https://www.bowerbird.org/event/shahzad-ismaily-liminal-states/
Jupiter Blue
Thu, Aug 5 @ 11pm
https://www.bowerbird.org/event/jupiter-blue-liminal-states/
claire rousay
Sun, Aug 22 @ 11pm
https://www.bowerbird.org/event/claire-rousay-liminal-states/
Christopher Sean Powell
Mon, Sep 6 @ 11pm
[ link soon ]
Birdie Busch
Thu, Sep 16 @ 11pm
[ link soon ]