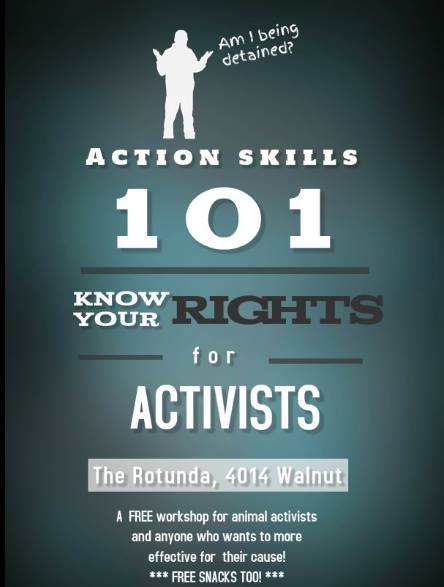 DOORS WILL OPEN AT 10:30 AM and the training will start at 11:00 am SHARP See you there!
BACK BY POPULAR DEMAND! This is our fourth training session and the feedback is always posiive. Several people have said that our sessions are the single most useful training they've received in their activism. It's free, it's fun, AND lunch is provided! 
See you there!
Although targeted to animal rights activists, information discussed in this event will help activists of all types. Included will be speakers from the ACLU of Pennsylvania and Animal ACTivists of Philly.
Topics of discussion include your rights in protest situations and beyond, what to do if you are assaulted, and role play of police interactions.
FREE!