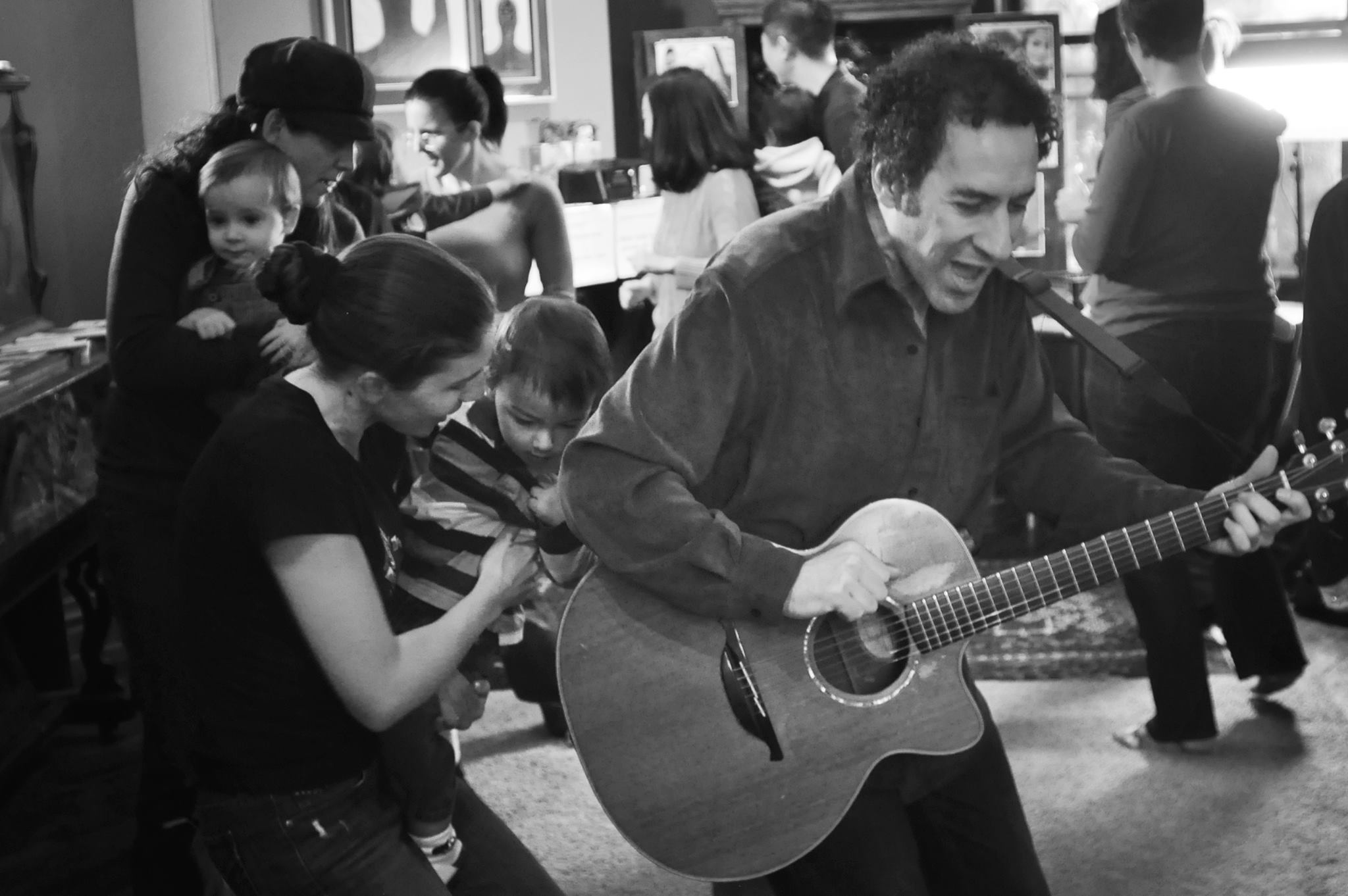 YOU AND YOUR KIDS ARE INVITED to an international dance party this Wednesday, March 23rd, 9:30 am to 12:30 pm! Bring your children of all ages, from infants in arms on up, and learn a dozen international cultural dances with me, Jay Sand, founder and lead teacher of All Around This World, the West Philly-based global music and world cultures program for kids. Hungarian Romani dancing? Check. Filipino Tinikling? A Cajun Two-Step? Klemzer? Yemenite? Good ol' American disco? Check check check.
I will teach dances aplenty and take your mind off your older kids' Philly public school spring break. The dance party is FREE -- come when you want, stay as long as you like.
Take note: While everyone is dancing, two of my friends will be taking video for me to use for teacher training purposes and on YouTube. If you're in the witness protection program and don't even want your knees shown on YouTube, let me know.