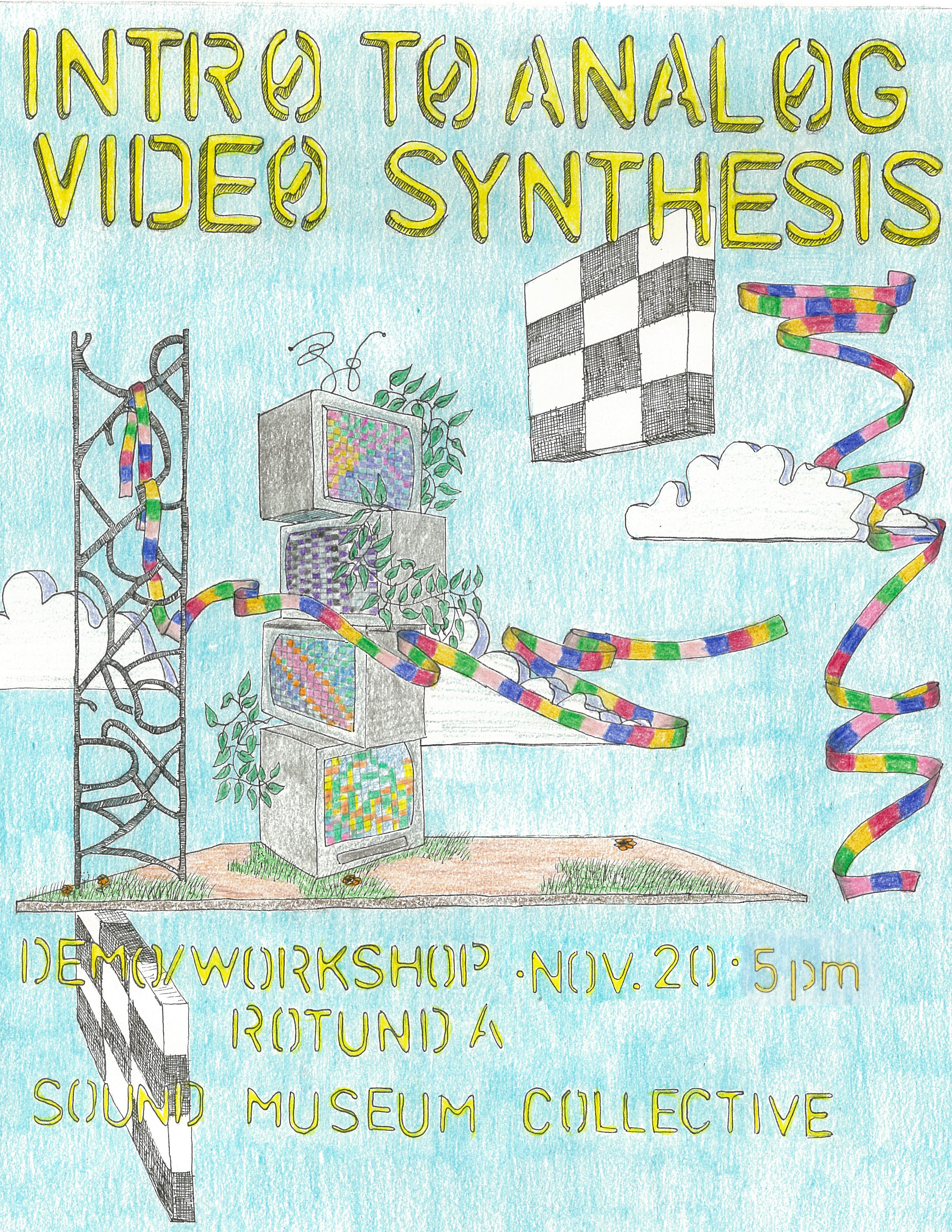 Intro to Analog Video Synthesis
On November 20th, please join the Sound Museum Collective for an evening of light and sound experienced through the art of video synthesis. An experimental artistic technique developed in the 1960s, video synthesis is the generation and distortion of analog electrical signals to produce streams of evolving prismatic spectacle. Unlike traditional forms of video editing, video synthesis can be manipulated on the fly, creating opportunities for improvisational narratives to emerge. Through this event, we will bring this rare and often inaccessible technology to the public.
The event will feature live performances showcasing the video synthesizer in conversation with music and spoken word, as well as a presentation demystifying video synthesis technology for total beginners. The event will also announce a 6-week workshop series focused on collaboratively learning video synthesis that we invite you to apply for.
There will be flashing lights. The venue is ramp-accessible via the right side of the building towards the back. Sturdy armless chairs.
Project support provided by the Velocity Fund administered by Philadelphia Contemporary with generous funding from the Andy Warhol Foundation for the Visual Arts.
Instagram: @sound_museum_collective