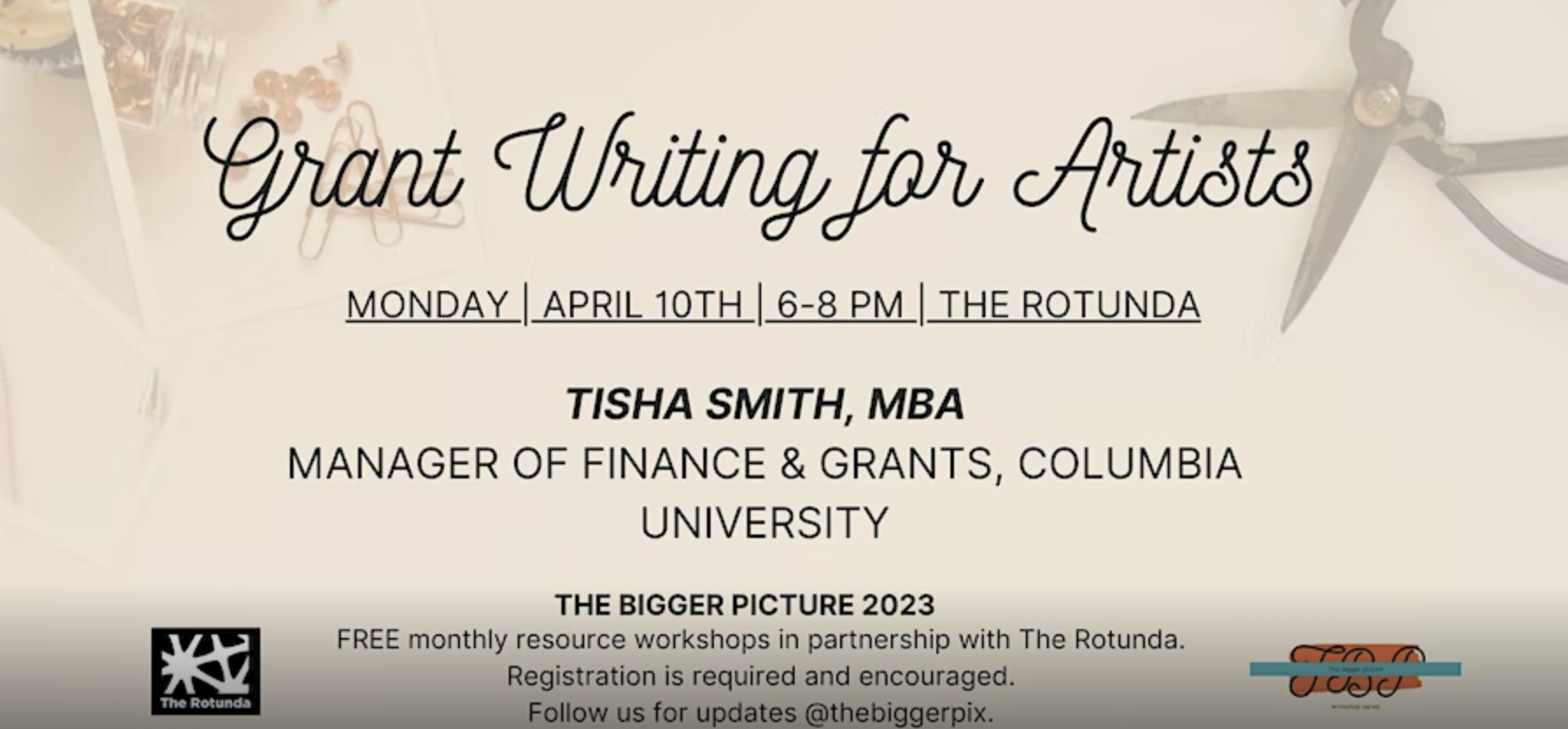 On Monday, April 10th, join us for Grant Writing for Artists with Tisha Smith, MBA Manager of Finance & Grants at Columbia University. In this two-hour virtual workshop, Tisha will teach the basics of applying for arts grants and share common pitfalls to avoid with research and preparation.
WORKSHOP TOPICS INCLUDE:


Demystify the language and process behind the grant process


Learn the basic of grant research


Review actually grant proposals, learn common mistakes and important proposal components


Registration is FREE and is required and appreciated. Please register at https://www.eventbrite.com/e/grant-writing-for-artists-with-tisha-smith-mba-tickets-493391586517
Access to workshop replays will be available to attendees only.
The Bigger Picture (TBP), in partnership with The Rotunda, local artists and creative entrepreneurs, offers free resources workshops for artists and organizations on a monthly basis.