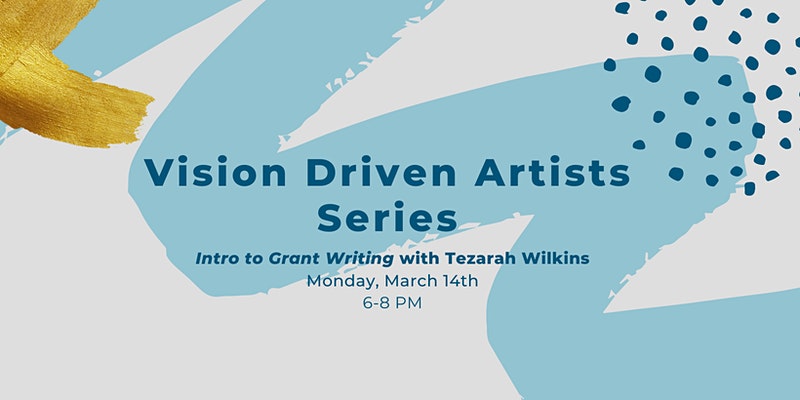 On Monday, March 14th, join us for Intro to Grant Writing with Tezarah Wilkins. In this two-hour workshop, Tezarah will teach the basics of applying for arts grants and share common pitfalls to avoid.
WORKSHOP TOPICS INCLUDE:
Demystify the language and process behind grant writing
Learn how to find and submit grants
Look at actual grant proposals to learn common mistakes and important proposal components
REGISTER TODAY: 
https://introgrants.eventbrite.com/
MEET YOUR FACILITATOR:
Tezarah Wilkins is an Entrepreneur, Arts Administrator, and Multi-media Producer. She has worked with arts and cultural organizations throughout the Philadelphia area, including completing an Artist Engagement Fellowship for the Stockton Rush Bartol Foundation, serving on the Advisory Board and Grant Planning Committee for Small But Mighty Arts Grant, and her work as a documentary and web-series Producer at Love Now Media.
Most recently, Tezarah is the Producer, Creator & Host of the internationally award-winning podcast Who Taught You How To Drive?! The show was chosen to be in the first cohort of the PRX and Google Podcasts creator program and has gone on to receive a Resolution from the City of Philadelphia and a nomination for Best Comedy Podcast, from the Black Podcast Awards 2020.
VDA Workshops are free and/or low-cost capacity-building workshops for self-producing artists/musicians, arts organization staff, and event curators in all disciplines. Attendees learn new skills, gain new resources, and meet and connect with other local artists