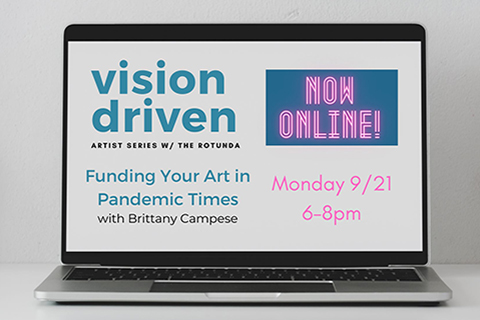 This event has been postponed due to circumstances beyond our control. We'll post a new date soon. 
Vision Driven Artist Workshop Series

Funding Your Art in Pandemic Times

Facilitated by Brittany Campese
- Learn and share new and innovative strategies and resources that you've been using to fund your art and work over the past 7 months
- Create simple life/work budgets to help alleviate some anxieties and find the gaps
- Problem-solve challenges together
- Bring your questions and ideas
This workshop will take place on Zoom. Registration is FREE and is required. All registered guests will receive the Zoom link before the event. 
Please register at: https://www.eventbrite.com/x/vda-funding-your-art-in-pandemic-times-tickets-119969761787