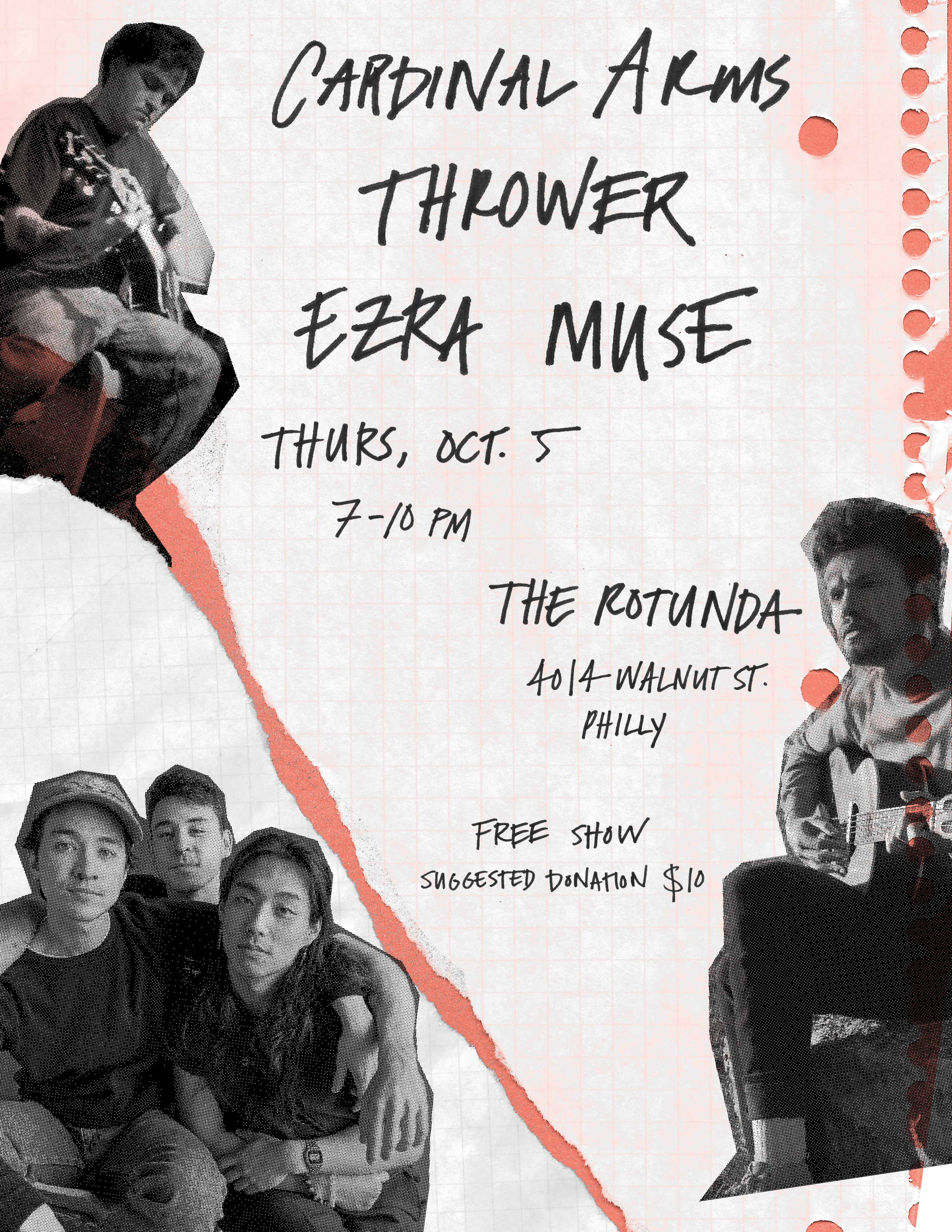 Cardinal Arms is the indie/acoustic project of Bevan Dayn of the band Overbrook. Bevan is an artist and musician born and raised in Philadelphia who had been active in the punk and hip hop scene since his teens, working with many studio and live projects and collaborations. In 2014, he formed Cardinal Arms as a collection of many of the songs that he had been playing under various incarnations and then began writing exclusively new singer songwriter material for the debut full length "Brother Wings" out now on Eastlight Records. 



Thrower is a band from New York. They formed in 2018 and recently reunited after a yearslong hiatus. Their songs emphasize melody and harmony and draw from Americana, alt rock, pop, and emo influences. 



Ezra Muse is an American Folk artist from Philadelphia. His eponymous debut record was released in 2018. His first full length record High Noon was released in April of 2023. 


Free show. Suggested donation is $10.