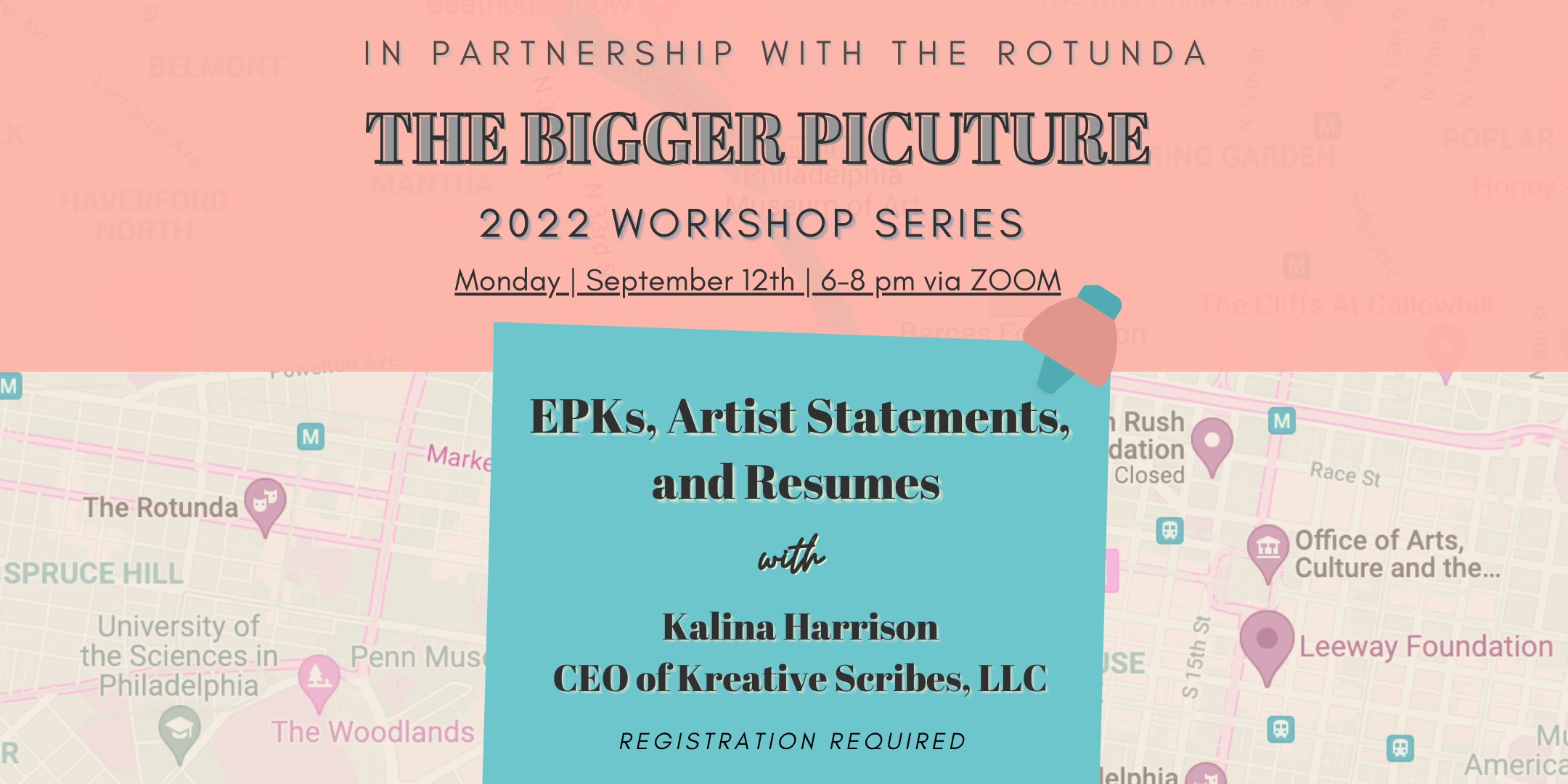 The Bigger Picture (TBP) is a new workshop series in partnership with the Rotunda, offering free monthly resource workshops for artists and artists' organizations, facilitated by local artists and creative entrepreneurs.
Join us for our first workshop with the CEO of Kreative Scribes, LLC, Kalina Harrison. Workshop topics include marketing yourself via EPKs, artist statements, and resumes.
Meet Your Facilitator:
" I am KalinaHarrison, a content ghostwriter and marketer who helps brands to share their authentic stories to their audience, while capitalizing off of their content. I am intentional about strengthening a brand's voice by crafting original, relevant, and relatable content that helps companies earn an ROI."