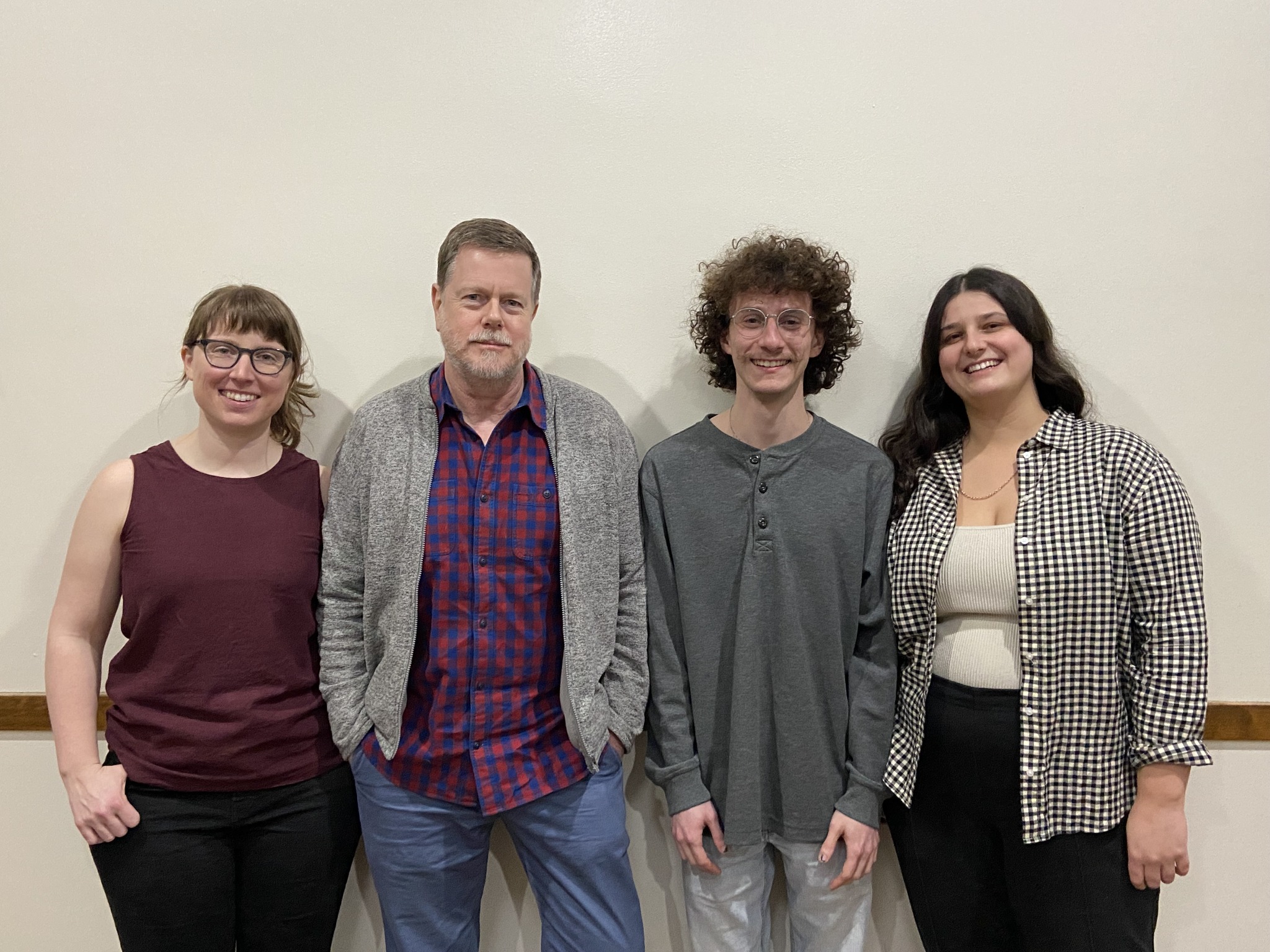 Fire Museum Presents:
Edition Redux (Vandermark/Finnegan/Dessel/McDonald) & Bark Culture


Registration is encouraged. 
https://www.eventbrite.com/e/edition-redux-vandermarkfinnegandesselmcdonald-bark-culture-tickets-514174197867
Edition Redux is the most recent of Ken Vandermark's ensembles, an addition to an ongoing series of bands that have been internationally and critically acclaimed, such as The Vandermark 5, FME, The Resonance Ensemble, The Territory Band, Made To Break, and Marker. In addition to Vandermark, who plays saxophones and clarinets with the group, this quintet is comprised of Lily Finnegan (drums), Erez Dessel (keyboards), and Beth McDonald (tuba/electronics).
The music of Edition Redux includes the range of Vandermark's interests and influences, incorporating the experimental jazz of the AACM; the different schools of improvised music based in England, Netherlands, and Germany; post-punk, Tropicalia, dub, and funk.
Ken Vandermark: is an improvising musician and composer who plays tenor and baritone saxophone, Bb and bass clarinet. He moved to Chicago from Boston in 1989, and has worked from the early 1990s onward, both as a performer and organizer in North America and Europe, recording in an array of contexts with musicians such as Fred Anderson, Hamid Drake, Peter Brötzmann, Sylvie Courvoisier, Terrie Ex, Paul Lytton, Joe McPhee, Eddie Prevóst, Mette Rasmussen, Nate Wooley & many others.
Ken co-founded Catalytic Sound in 2012, an organization dedicated to the economic sustainability of creative improvising musicians, and since then has been its director. In 2014 he began Audiographic Records, an independent music label. Since June of 2015 Ken has been co-curator of Option, a music and interview series held at Experimental Sound Studio in Chicago. He is also a prolific writer and in 1999 he was awarded a MacArthur Fellowship in music.
Erez Dessel: is an improviser, pianist, composer, and educator. After winning multiple Downbeat Student Music Awards, Dessel moved to Boston to study at the New England Conservatory of Music (NEC), where he worked with a host of jazz luminaries, including Billy Hart, Ethan Iverson, and Jason Moran. As an educator, he led his quartet to perform and teach in over 50 workshops in the Boston area and was also selected to bring his group to the Virginia Arts Festival. After graduating from NEC in 2020, Dessel moved to Savannah, GA to accept the position of music director at the Savannah Music Festival Jazz Academy, Savannah's first and only free after-school youth jazz program. He currently lives in Chicago, where he's performed with a host of improvising musicians at venues indulging the Hungry Brain and Elastic Arts. Dessel's music is centered around exploring improvisation, graphic notation, and polyrhythmic structures. He frequently works with cassette tapes and is currently developing ways to paint with the piano using charcoal, pastel, paper, and linen.
Lily Finnegan: is a Chicago born and based drummer, composer and improviser. In 2021 she earned a Master of Music from Berklee College of Music in Boston Massachusetts. She received a full scholarship to participate in the Berklee Global Jazz Institute, a 20 person international cadre of musicians led by Danilo Perez. At Berklee she was also part of the Institute of Jazz and Gender Justice. Here she was mentored by Terri Lyne Carrington, Kris Davis, and Linda May Han Oh. She's worked on projects with Carrington including Music for Abolition as part of the Visualizing Abolition Exhibit at University of California Santa Cruz. In 2022 Lily returned to Chicago where she is involved in various creative groups and projects.
Beth McDonald: is a classically trained tuba player gone awry. She performs mainly as an improviser, using the tuba acoustically and with electronic effects pedals. Densing (2021), her most recent album, uses tuba and electronics in conjunction with natural acoustic resonance to build up unpredictable new layers of sound. In a previous musical life, Beth toured as a contemporary classical musician, chamber musician, and soloist. She also participated in orchestral academies at the Lucerne Festival, Aspen Music Festival, and the Schleswig-Holstein Musik Festival, and was on staff at the Summer Institute for Contemporary Performance Practice.
Bark Culture:
Bark Culture is a trio out of Philadelphia led by Victor Vieira-Branco on vibraphone, John Moran on bass and Joey Sullivan on drums. The group approaches Vieira-Branco's compositions in an episodic frenzy, leaping from idea to idea, rarely looking back and using improvisation as a means of collective momentum.
Vieira-Branco spent the 2010's in Brazil where he got his footing in the expansive creative music scene in Sao Paulo, having played extensively with trio repelente, a band with Rodrigo Hara and Mauricio Takara of Sao Paulo Underground, Hurtmold, Rob Mazurek's Black Cube SP. In the later half of the 2010's, Vieira-Branco was active in the free improv scene, both as a performer and putting on numerous shows over the years of his stay there, having performed with Mauricio Takara, Bernardo Pacheco, Philip Somervell, Thomas Rohrer, Lorena Hollander, Romulo Alexis, Negro Leo and Rogerio Martins amongst others.
Joey Sullivan and John Moran have been active in the Philadelphia scene for some time now. Moran has been a part of Maya Keren's trio with Julian Miltenberger, Micah Graves' group, as well as playing in bands like EAT, Guitars and Drums, and Ceiba, both of the latter alongside Joey Sullivan. Sullivan is active in both setting up some very successful free music showings as well as playing with an array of east coast improvisers. Playing drums in out music groups like Violet Salon III with James McKain and Jared Radichel as well as playing in active alt-folk groups like Florry.
Admission is FREE