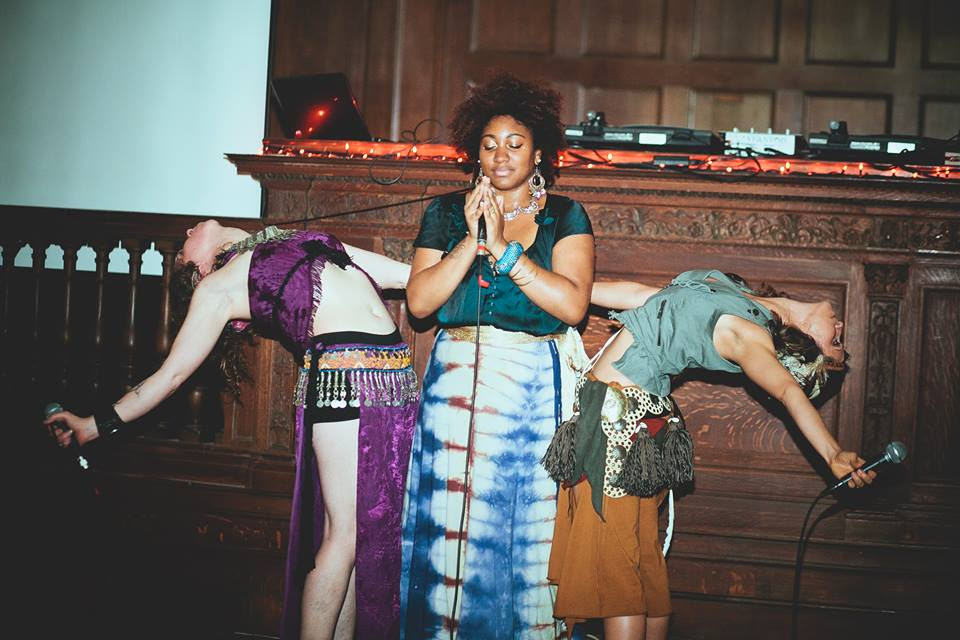 POSTPONED! New Date TBA!
Community Outreach Workshops!
Saturday, April 12th , 2014 from 1-4:30pm
In honor of the community at large, The Femme-mynistiques will host Dance/Movement, Poetry/Song Writing & Theater Arts workshops open to mature adults, youth & the kid in all of us.
• 1-2pm "LINE BY LINE: A Discussion of Inspiration Through the Art of Songwriting" w/ Alexa Gold! LINE BY LINE, is a mini-intensive workshop focusing on the elements of songwriting, from the first verse to the last refrain. We are gathering to explore the art of song construction, so I invite each participant to share an original song via lyrics and recordings (no pressure)! Lets break down the fundamentals of a song!
• 2:15-3:15pm Setu Tribe™ Tribal Dance Experience with Lady Omni!
Join Setu Tribe™ founder, Geri Vanore/Lady Omni, on a journey through movement in this transformative workshop! Connect with your tribe sisters as you listen to their experiences and learn a collectively choreographed dance created by stories, thoughts and feelings. Discover the healing energy of movement and come into your personal power through self discovery, honor, and the feminine mystique.
• 3:30-4:30pm "Dancing with Words": Poetry as Performance & Movement/Theater w/ Plum Dragoness!
This workshop will work with participants to empower them to create their own dance with the music of words. Emphasis will be placed on the artistic aesthetic of giving words power with movement, so they leave the page and become dynamic theatrical performances. Bring a written piece to use with offered exercises.
Suggested donation for workshops is $10-$20, Please Pay What You Can!
!!!REGISTRATION REQUIRED!!!
To Register for Workshops: CONTACT THE FEMMEMYNISTIQUES BY NO LATER THAN 4/7/14!
EMAIL: FEMMEMYNISTIQUES@GMAIL.COM. WEBSITE: www.TheFemmeMynistiques.com
Follow Event for details on Workshops here: facebook.com/events/425380820927264