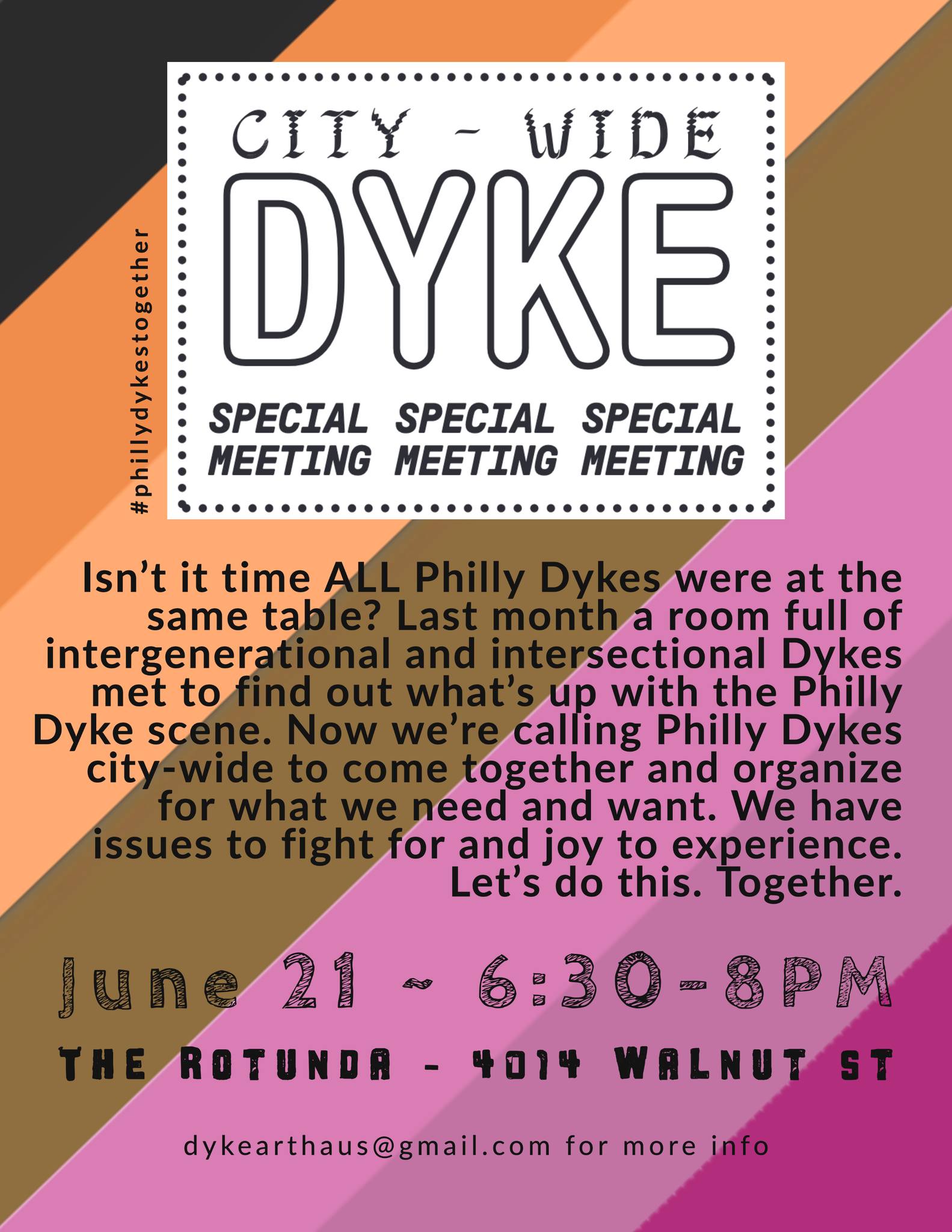 Isn't it time ALL Philly Dykes were at the same table?
Last month a room full of intergenerational and intersectional Dykes met to find out what's up with the Philly Dyke scene.
Now we're calling Philly Dykes city-wide to come together and organize for what we need and want. We have issues to fight for and joy to experience.
PHILLY CITY-WIDE DYKE SPECIAL MEETING
Wednesday, June 21, 6:30-8pm
The Rotunda space is on the first floor and is wheelchair accessible.
MASKS REQUIRED!
Email dykearthaus@gmail.com for more info.