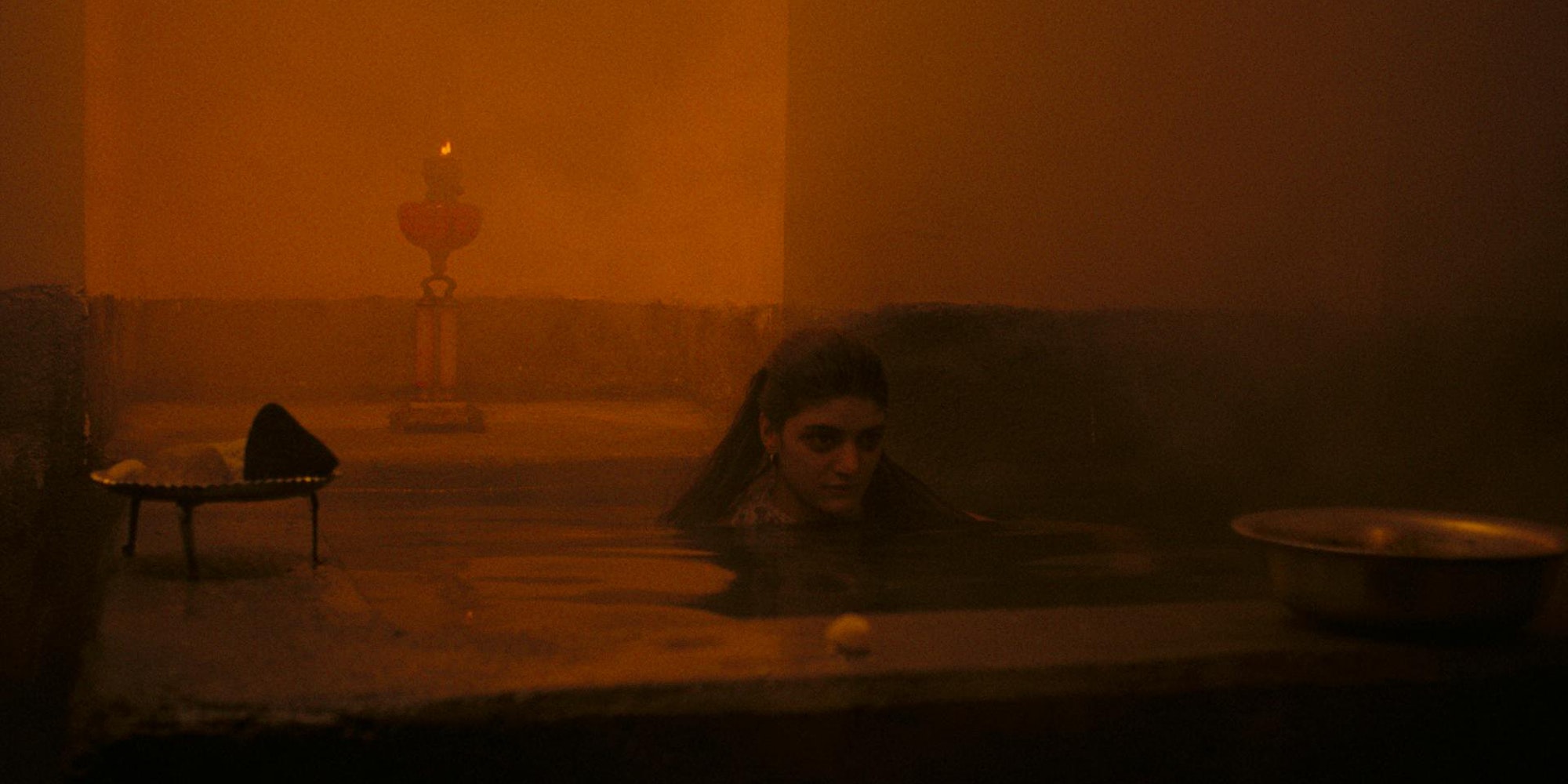 Join us and our friends at Batikh Batikh for an evening of horror cinema from the South West Asian North African (SWANA) region.
cineSPEAK's second annual Halloweekend cinema celebration will showcase the fantastic, the delight, and the horror, in partnership with three brilliant indie film organizations from across Philadelphia. On Friday, October 27, attend an evening of contemporary Black horror shorts with a performance and dance party with N3UR0TIKA, presented with Be Reel Black Cinema Club. On Saturday, October 28, learn and explore through NO EVIL EYE CINEMA's workshop, Black Femininity as the 'Monstrousness'. And on Monday, October 30, join Batikh Batikh for a Halaloween evening of horror cinema from the South West Asian North African (SWANA) region raising funds for Palestinian mutual aid groups. This weekend has something for everyone—so prepare your costumes and get ready for a spectacular time!
On Monday, October 30th, for one night, cinéSPEAK's Halloweekend and Batikh Batikh's Halaloween Philly: SWANA Horror Cinema team up to present an evening of horror cinema from the South West Asian North African (SWANA) region. This screening will feature Chess of The Wind, a 1979 Iranian murder mystery film, preceded by the short film The Cut, a 2022 Moroccan film about the Muslim tradition of animal sacrifice.
The program was curated by Batikh Batikh founder, Sarah Trad, and all tickets are donation-based with 100% of proceeds going to Palestinian mutual aid.
—
**EVENT FLOW:
Doors @ 6:30PM
Film Program @ 7:00PM
—
* *IMPORTANT INFO:
THIS EVENT IS INDOORS.
**Mask wearing is required.
—I f you are feeling sick or have possibly been exposed to COVID, we kindly ask that you stay home.
—
**TICKETS: $10-$20 sliding scale donation— 100% of proceeds going to support Palestinian mutual aid groups!
—
ABOUT THE PROGRAM:
C HESS OF THE WIND
Dir. Mohammad Reza Aslani / 1979 / Iran / 98 min /
This rediscovered jewel of Iranian cinema has reemerged as one of the most astonishing works of the country's pre-revolutionary New Wave. A hypnotically stylized murder mystery awash in period atmosphere, Chess of the Wind unfolds inside a candlelit mansion, where a web of greed, violence, and betrayal ensnares potential heirs as they vie for control of their matriarch's estate. Melding the influences of European modernism, gothic horror, and classical Persian art, Mohammad Reza Aslani crafts an exquisitely restrained mood piece that erupts into a subversive final act in which class conventions, gender roles, and time itself are are upended with shocking ferocity.
THE CUT
Dir. Chahine Fellahi / 2022 / Morocco / 5 min
Shot in the old medina of Casablanca, Morocco, during the festivities of Eid al-Adha, The Cut is a short film exploring the Muslim tradition of animal sacrifice. Following the multiple stages of the ceremony leading up to the sacrifice, the film depicts the mystical atmosphere of the festival, emphasizing the gestures associated with the ritual and the labor of hands as they execute the passage from life to death.
Audience Advisory: Graphic images of blood and slaughter of an animal due to a ritual sacrifice.
—
ABOUT OUR PARTNERS—
BATIKH BATIKH
Batikh Batikh is a pop-up cinema and gallery that centers South-West Asian North African (SWANA) women and queer artists.
L earn More: 
www.batikhcollective.com
Follow @batikhcollective
—
ABOUT CINÉSPEAK:
We are a Philadelphia-based cinema organization that engages diverse audiences through our independent, repertory and foreign film programming; creating space and centering the stories of individuals and communities that are often underrepresented in mainstream cinema.
We promote community togetherness and global understanding by engaging film enthusiasts while cultivating the next generation of discerning moviegoers; encouraging people to demand social justice both on-screen and throughout society.