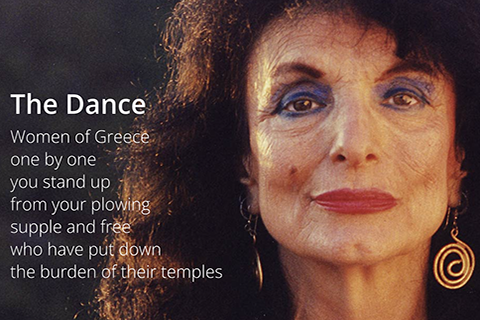 To commemorate the fifth anniversary of the passing of our beloved friend, colleague, and extraordinary artist Lili Bita, The Rotunda is proud to present a reading and performance of her works in poetry, prose, and drama, including work inspired by it. 
Greek-born and a proud resident of Philadelphia, Lili long graced The Rotunda's stage with dynamic performances of ancient tragedy and modern drama, including one-woman shows she brought around the world.  Acclaimed as a modern Sappho, her love poetry in particular won plaudits from some of the leading voices of her time, and her work remains an enduring legacy for our community and for future generations.  We are proud to honor and celebrate her.
Performers/readers to be announced soon. 
Admission is FREE for everyone.