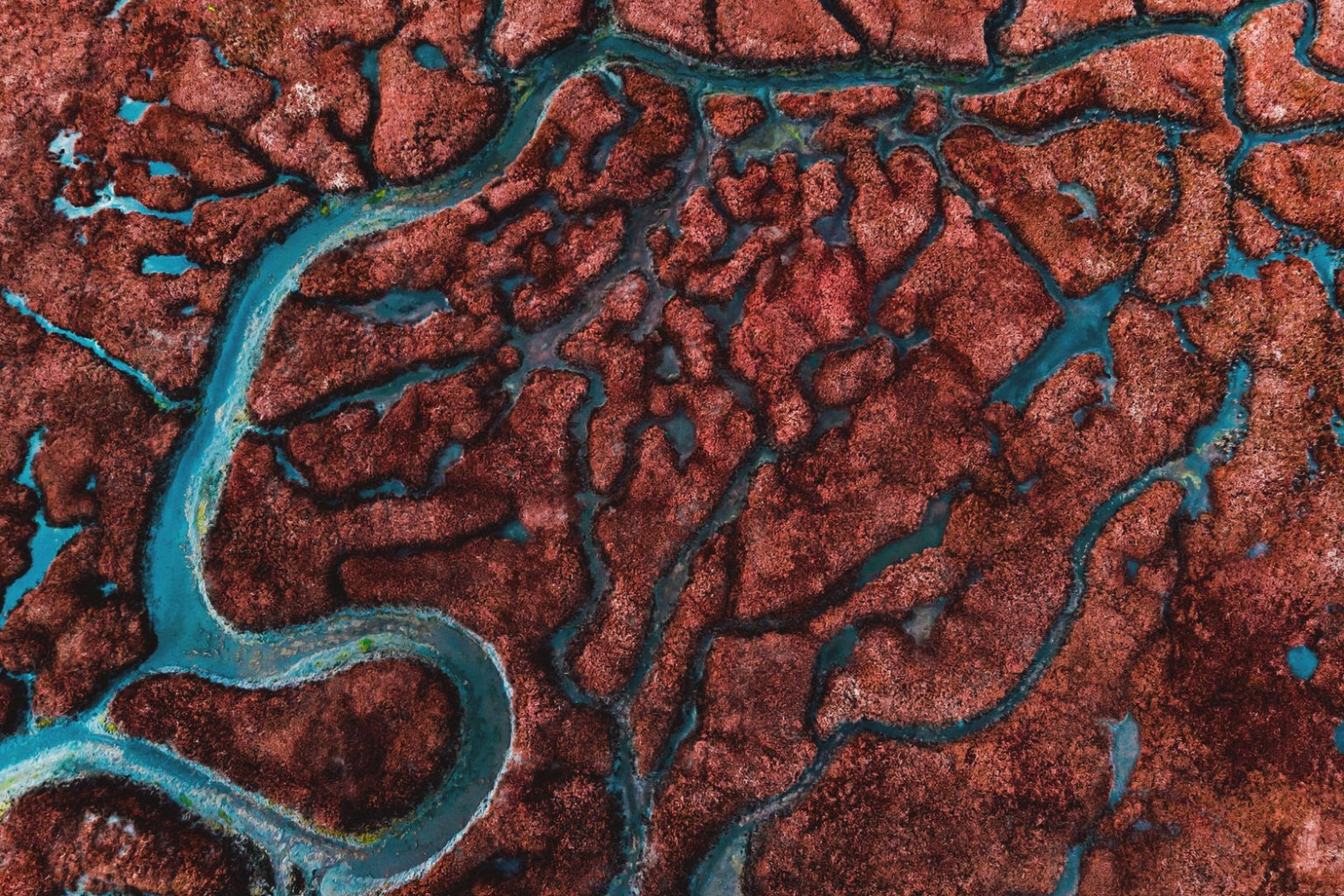 Bowerbird is pleased to present Matt Davis' Aerial Photograph. The ensemble will perform Davis' recent compositional suite, The Sway of Rivers, exploring the elusive nature of time: how it is inconsistently felt, marked, and expressed in sound.
Established in 2002, Matt Davis' Aerial Photograph is a "wildly imaginative" (Jazziz Magazine") ensemble that explores the intersection of jazz, contemporary classical and folk music, as well as social, cultural and historical observation through aural histories. Described as "Inspired" by Downbeat Magazine and "Eloquent" by JazzTimes, the group has performed throughout the eastern United States, as well as in China and South Korea. The instrumentation of the group varies, but often consists of a string quartet, guitar, bass, drums and several wind instruments. Aerial Photograph's original repertoire is inspired by the cultural pluralism that is fundamental to American society. The compositional process begins with communication: Davis conducts conversations with communities that include senior citizens, recovering addicts, children, immigrants, religious believers, community volunteers, incarcerated, homeless, teachers, caregivers, and artists and musicians. These conversations are recorded and are then woven into compositions that endeavor to express the feelings, emotions, and stories that are shared. The resulting music gives audiences the opportunity to find points of connection to the music, and to experience familiar or unfamiliar communities in a new and engaging way. The Sway of Rivers is in the process of recording, and is slated for release in 2023. This new music brings several new elements to the mix, including home-made percussion instruments, vocals, and new approaches of expressing forms and time in music.


This is an "in person" event.   In consideration of the ongoing pandemic and the safety of those in our community, Bowerbird is requiring all audience members, staff, and performers to wear a mask while inside the venue (please note that musicians will have the option to perform without masks once on stage).