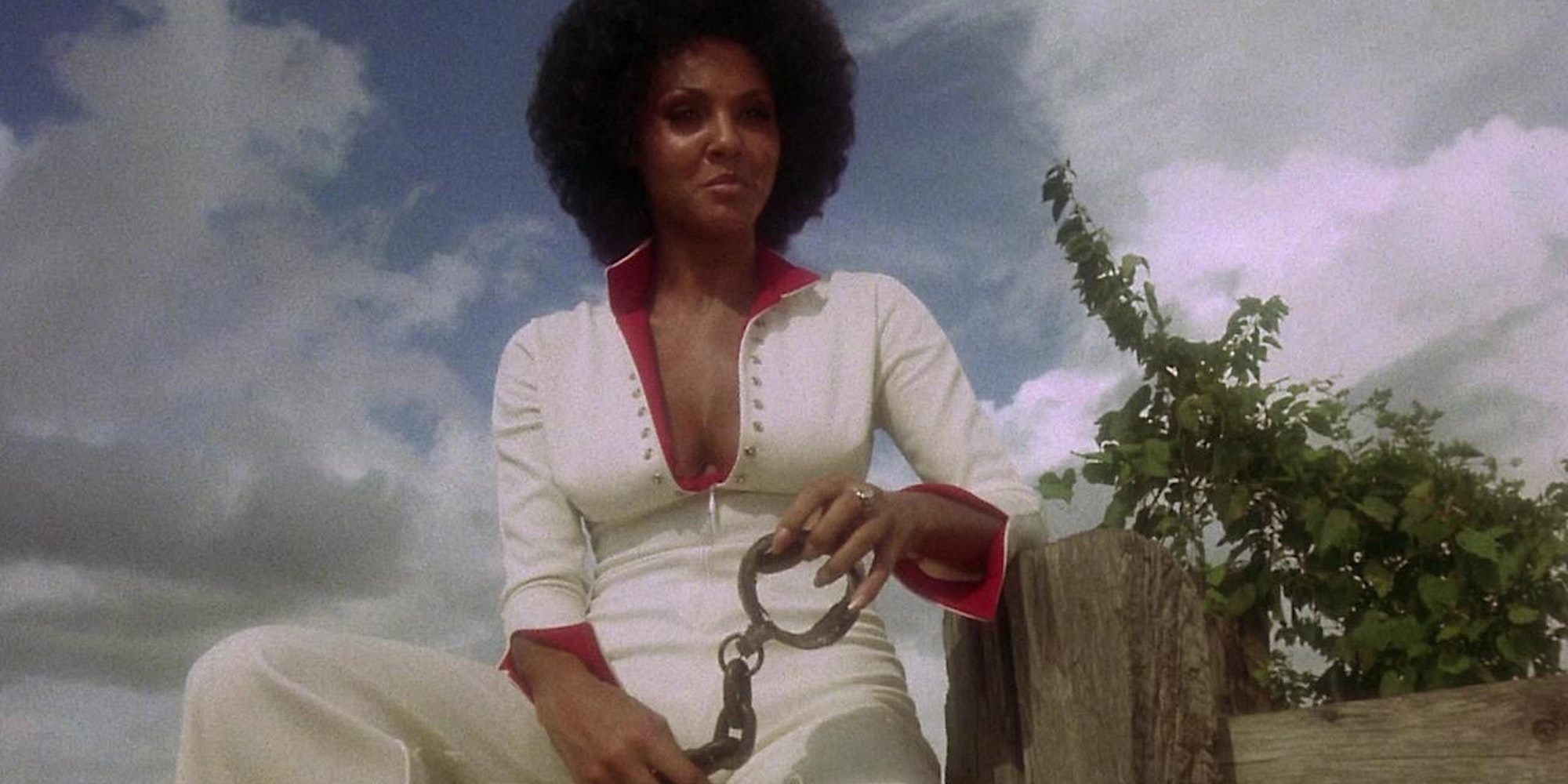 cinéSPEAK x No Evil Eye Cinema present Black Femininity as "The Monstrousness"
Join us for NO EVIL EYE CINEMA's workshop exploring the 7 tropes of monstrosity in horror film history through the lens of Black feminism.
cineSPEAK's second annual Halloweekend cinema celebration will showcase the fantastic, the delight, and the horror, in partnership with three brilliant indie film organizations from across Philadelphia. On Friday, October 27, attend an evening of contemporary Black horror shorts with a performance and dance party with N3UR0TIKA, presented with Be Reel Black Cinema Club. On Saturday, October 28, learn and explore through NO EVIL EYE CINEMA's workshop, Black Femininity as the 'Monstrousness'. And on Monday, October 30, join Batikh Batikh for a Halaloween evening of horror cinema from the South West Asian North African (SWANA) region raising funds for Palestinian mutual aid groups. This weekend has something for everyone—so prepare your costumes and get ready for a spectacular time!
On Saturday, October 28th, join us for a workshop with NO EVIL EYE CINEMA where participants will conceive of ways to critique and orient themselves around the 7 tropes of female monstrosity in horror film history through the lens of Black feminism.
This incredible program was imagined and will be realized by NO EVIL EYE CINEMA founders, Ingrid Raphael & Ruun Nuur.
—
**EVENT FLOW:
Doors @ 3:30PM
Workshop x Screening @ 4:00PM
—
* *IMPORTANT INFO:
THIS EVENT IS INDOORS.
**Mask wearing is required.
—I f you are feeling sick or have possibly been exposed to COVID, we kindly ask that you stay home.
—
**TICKETS:
— General Admission: $15
— Pay-What-You-Can: No one is ever turned away for lack of funds. If you cannot afford the general admission price, please make a contribution that feels good to you. Your contribution makes it possible for us to pay our team and collaborating artists an above industry standard wage.
— Donations graciously accepted to sustain and grow our on-going work
—
ABOUT THE WORKSHOP:
NO EVIL EYE CINEMA leads an engaging workshop where participants interact with fellow cinephiles and conceive of ways to critique and orient ourselves around the 7 tropes of female monstrosity in horror film history. We will dive deeper into Barbara Creed's book The Monstrous-Feminine: Film, Feminism, Psychoanalysis by exploring the range of patriarchal obstacles that alter the perceived humanity of three Black female characters in Blaxpoitation films.
We will contextualize these films and place them in history as a way to dissect the ways we consume monstrosity in the horror genre. After all, we must critique the things we consume as a way to dream for layered representations of our human experiences in cinema. This workshop includes a presentation, short film screening, workshop participant activity, group discussion, and share-out.
—
A BOUT OUR PARTNERS—
NO EVIL EYE CINEMA
NO EVIL EYE is a nomadic micro-cinema that aims to redefine the creative and social parameters of film scene(s) by curating an eclectic mix of films and accessible educational workshops made for and by inclusive audiences.
Learn More: 
www.noevileyecinema.com
Follow @noevileyecinema
—


ABOUT CINÉSPEAK:
We are a Philadelphia-based cinema organization that engages diverse audiences through our independent, repertory and foreign film programming; creating space and centering the stories of individuals and communities that are often underrepresented in mainstream cinema.
We promote community togetherness and global understanding by engaging film enthusiasts while cultivating the next generation of discerning moviegoers; encouraging people to demand social justice both on-screen and throughout society.