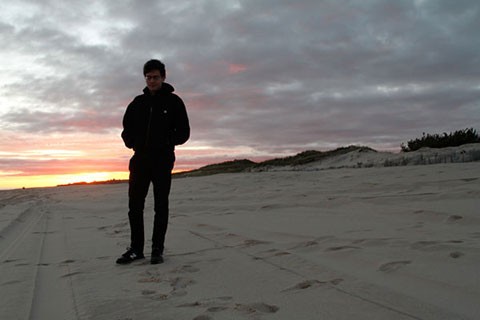 Ars Nova Workshop
presents

Travis Laplante's Battle Trance

Travis Laplante, tenor saxophone
Jeremy Viner, tenor saxophone
Matthew Nelson, tenor saxophone
Patrick Breiner, tenor saxophone + flute
Ars Nova Workshop welcomes the tenor saxophone quartet Battle Trance. 
Described as "plumbing the depths of sound in very brave, very vulnerable ways" (Northern Spy), the quartet is led by Travis Laplante, known for his solo saxophone work and his long-standing relationship with Little Women.  Laplante's other projects include musicians like Trevor Dunn, Gerald Cleaver, Michael Formanek, Mat Maneri, Ingrid Laubrock, Tim Berne, Tyshawn Sorey, and others. A working practitioner of the healing art of Qigong, Laplante's musical practice is informed by the connections between composition and performance and the internal sources of creativity that he finds are transformed by Qigong. 
Jeremy Viner's past work has included ensemble work with Steve Lehmen, John Hollenbeck, Tyshawn Sorey, and Rafiq Bhatia, among others.  California native and Oberlin graduate Matt Nelson has performed with acts and musicians spanning several genres, including Timosaurus, Arts and Sciences, Beep!, Weasel Walter, Peter Evans, Ben Goldberg, genevbaker, 8 Legged Monster, and others.  Brooklyn performer and educator Patrick Breiner rounds out the quartet, recently coming off shows and releases from two of his other projects, ZhirtZ n ZkinZ and Double Double (with Will McEvoy, Adam Hopkins, and Flin Van Hemmen). 
Palace of Wind, the quartet's newest release, is a testament to the saxophone and its players: "Existing in the cracks between contemporary classical music, avant-garde jazz, black metal, ambient, and world music, Palace of Wind is an album-length composition that pushes the four saxophonists to the limit, shedding new light on the saxophone as an ensemble instrument." The album is due for release August 26th on New Amsterdam Records. 
Admission is FREE