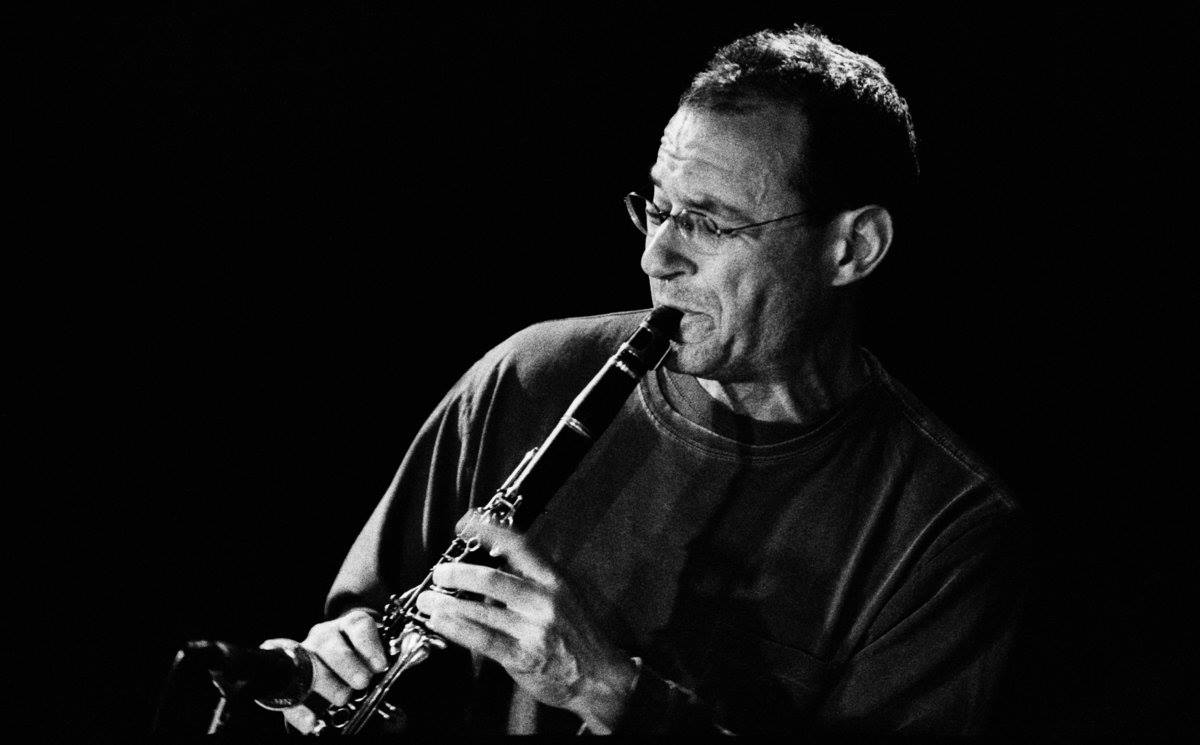 Ars Nova Workshop
presents
Practitioner performs Steve Lacy's Hocus Pocus
Ben Goldberg, clarinet
Michael Coleman, piano
Ars Nova Workshop is pleased to present the Philadelphia premiere of Practitioner, performing the music of Steve Lacy's 1986 album "Hocus Pocus."
Clarinetist Ben Goldberg's studies and friendship with the late, great Steve Lacy became a deep, rich well of inspiration that he has continued to draw on for decades. The two met in Paris in 1985, while Goldberg was on tour with The Klezmorim. Goldberg hectored the soprano great until Lacy conceded to give him a lesson, at the end of which Goldberg walked away with a gift: a new record called Hocus Pocus. The album consists of six etudes for solo soprano saxophone, each dedicated to a single artist and discipline that Lacy found inspirational - from Harry Houdini (magic) to James P. Johnson (classic jazz piano) to Sonny Stitt (bebop). Lacy wrote that these pieces were "deliberately made so as to be hard to play. [T]hey also contain many of the characteristic 'licks' which comprise the language that I use." Under the name Practitioner (borrowed from the umbrella title for Lacy's collection of music studies, of which "Hocus Pocus" is one book), Goldberg and pianist Michael Coleman perform this notoriously challenging music in homage to and celebration of Lacy's contributions.
The New York Times has noted that Ben Goldberg's music "conveys a feeling of joyous research into the basics of polyphony and collective improvising, the constant usefulness of musicians intuitively coming together and pulling apart."
Ben Goldberg was a pupil of the eminent clarinetist Rosario Mazzeo and studied with Joe Lovano in addition to Lacy. Since 1992, when his group New Klezmer Trio "kicked open the door for radical experiments with Ashkenazi roots music" (SF Chronicle), Goldberg has shaped a career through curiosity and experimentation across many genres and styles. Goldberg is part of Invisible Guy; The Out Louds; Orphic Machine; Unfold Ordinary Mind; Go Home; Ben Goldberg School; and the Ben Goldberg Trio with Greg Cohen and Kenny Wollesen. He is a member of the avant-chamber jazz ensemble Tin Hat, Allison Miller's Boom Tic Boom, and performs in a duo with pianist Myra Melford called DIALOGUE. Michael Coleman is a pianist, improviser and composer who has worked with Bay Area greats such as Scott Amendola, Marcus Shelby, and countless other improvising musicians and songwriters. Michael is the composer and bandleader of the groups Beep!, Arts & Sciences and CavityFang. In his songwriting project Michael Rocketship, Michael plays all of the instruments and utilizes his home studio as a compositional tool. Apart from performing and touring tirelessly with his own bands, Michael has toured the world with Chris Cohen, tUnE-yArDs, Sean Hayes, Miles Kurosky and Jug Free America.
Admission is FREE