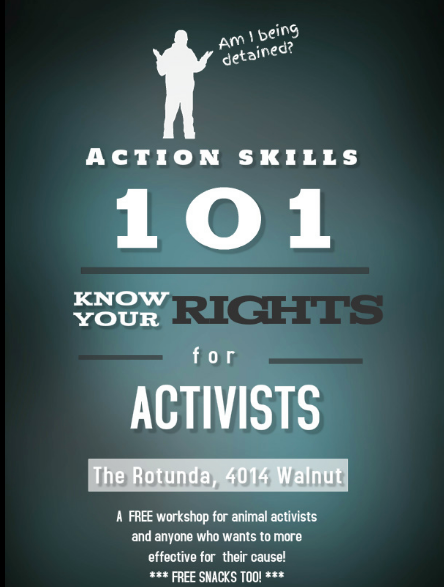 Round three!- Action Skills 101 - Know Your Rights Training
We received so much positive feedback about our first Action Skills 101 - Know Your Rights Training that we are bringing it back for those who want more and for those who missed it the first two times around.
Based on feedback, we have changed the format as follows: 
(1) We will not play the video. However, we strongly encourage everyone to watch it at least once before the training. The video can be found at 
https://www.youtube.com/watch?v=BTU9oLF2MzI&feature=youtu.be
(2) We will have a split format of one hour of training and one hour of role play (we got the most positive feedback about the role play, so we have extended that time). We will have a fifteen minute break in between. As we did with the first two trainings, we will also have an attorney from the ACLU who will do a brief presentation along with a Q&A session.
If you have any specific topics you would like to have included in the training, please email Marianne at rodeo.edu@gmail.com. Our current topics include (1) how to plan a demonstration (this time we will include how to research local laws), (2) what is legal and what is not, and (3) dealing with police.